by
Mike Eisenbath
on Feb 22, 2016 in
Catechesis
,
Catholic Bioethics
,
Evangelization
,
Featured
,
Live in Christ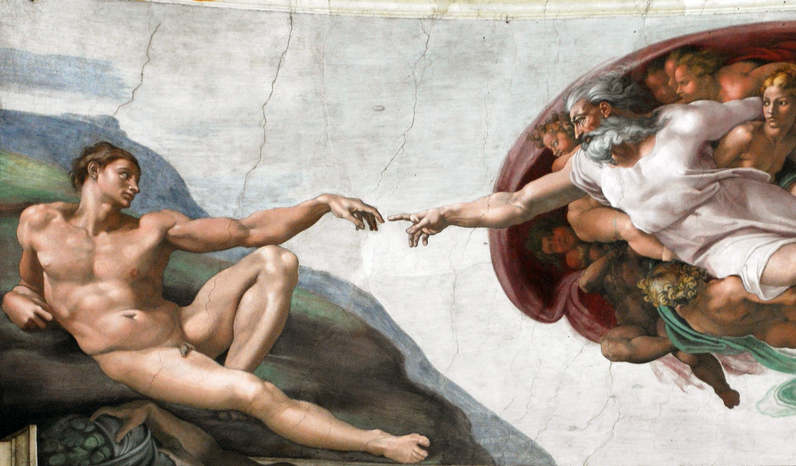 A study published in 2012 in a publication called "Prenatal Diagnosis" said that as many as 90 percent of all pregnancies with a prenatal diagnosis of Down syndrome resulted in "pregnancy termination," i.e. abortion. Other studies indicate that about 6 percent of all abortions occur because the baby will have birth defects. A Guttmacher Institute study two years ago indicated that would have meant about 62,400 babies were killed before birth for that reason as recently in 2012.
Thank goodness God doesn't look at His Creation that way.
But this Lenten reflection isn't about abortion. Another time, I'm sure. I can say that my heart goes out to every parent whose child has some sort of birth defect. I am immeasurably grateful that all of my children and grandchildren were born in good health, but I know plenty of parents whose children were born with what most of us would consider imperfections. That made life in those households challenging, I know; I also know that none of those parents love their children any less than their perfectly healthy children.
In that way, they model God and His unconditional, indefinable love. You see, God understands all of this from a unique perspective. When God created each of us, there was an inherent defect: original sin, a product of our overall sinful nature. And yet we live.
Imagine the Ford Motor Company making a car that had a problem in the design and yet selling that model of the car anyway. Ford would know that as soon as someone drove each of those cars, the problem would appear. So Ford would send out a recall notice and, at great company expense, make the necessary repairs.
Recalls by a car manufacturer aren't so unusual; auto engineers are human and make mistakes. But God Almighty, Creator of everything? Was man's sinful inclination really a defect if it was part of God's design and manufacturing process? God would never make such a mistake.
Thus … the so-called flaw might not actually be a flaw at all. Instead, it might be part of God's master plan, an opportunity to discover just how special is the love of God.
Consider the way many of us look at salvation:
All people are born with the stain of original sin on our soul. Beyond that, we are born with a sinful nature; as part of our DNA, we will have a choice between following God's plan for us or choosing our own way. We won't always choose God's plan; we will sin – again and again and again. Knowing that, God sent His Only Son to put a Face with the Name, to live with us and teach us and love us to the extreme point of dying for us. If we embrace Jesus and hang on, He will carry us into eternal life.
Many people – perhaps most people, including me at one time – think that once Adam and Eve turned their backs on God and committed original sin, then God came up with this plan to save humanity. They consider that God's "backup plan."
I have come to believe that all of this was God's idea from the beginning.
God understood that to create beings for the purpose of receiving His love and giving love in return, man or woman has to have free will. Love isn't real love if there is no choice involved. So we have the choice to look at God and say yes to His love or to turn our backs on Him. That's yielding to that sinful nature, our spiritual birth defect. Even as God created us, He knew of the flaw and simultaneously knew He would speak the Word, that He would send the Son to bring us back.
So …
The way we usually look at it: We screw up, and our saddened God comes to the rescue by loving us.
And the way it actually is: God loves us even though we will screw up, even if we royally screw up. The love comes first, last and everywhere in between.
A point to ponder this Lent: The Incarnation, life, passion and death of Jesus isn't meant to focus on our defects, our flaws, our sins, the ways we have turned our backs on God and His love. On the contrary, it's all about that love and nothing less. Lent is about focusing on ways to ignore the guilt and embrace the love.