by
Mike Eisenbath
on Jan 27, 2016 in
Evangelization
,
Featured
,
Live in Christ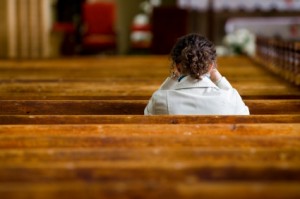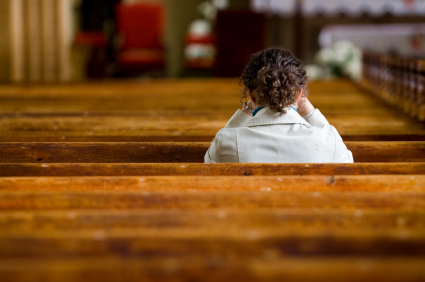 This past Advent as I attended Sacrament of Reconciliation, the priest mercifully imposed a seemingly unchallenging penance: say one "Our Father." The 10-year-old Mike would have loved that penance a whole lot more than what the priest typically prescribed at the time. I'll never forget the day he prescribed young Mike an entire Rosary as penance.
Reflecting now, that wasn't so burdensome after all. You see, my penance last month wasn't simply a short-and-sweet recital of the Lord's Prayer. "Say it slowly," my confessor instructed. "Take a breath after each word. Think about every one of them."
I knew well how onerous that would be; I try to do it often. Alas, I rarely complete the prayer.
It's a meditation I do in bed at night, waiting for sleep. I recall the passage from Matthew's Gospel in which Jesus taught His disciples how to pray. I pause with each phrase, muse upon why Jesus might have included those privileged words among the 51 that form the prayer, then contemplate their relevance in my heart. Often, I don't get past the first two words. How am I worthy enough to call God my Father?
Lately, including that Advent evening, I have advanced through verse 10 of Matthew's sixth chapter, but not a syllable further: "Thy kingdom come, thy will be done, on earth as it is in heaven."
The Kingdom of God, or of Heaven, posed one of the most important messages of Christ's ministry. He used those phrases 86 times in the four Gospels. Though theologians haven't formed a consensus on what exactly that kingdom entails, all the opinions seem to agree that it involves God's applying His authority for His purpose.
That purpose will be driven by His will. Not my will. My meditations lead me to prayerfully reflect on the difference.
Ultimately, I ponder what constitutes God's will, what possibly could be done on earth the same as in heaven. I've concluded that His will doesn't involve any of the things that strike us as vital. His will isn't capitalism, for instance, nor is it socialism or monarchy or any other human devised system of government. God's will isn't that a Republican sits in the Oval Office of the White House, nor a Democrat. God's will isn't that a person wins a game or avoids suffering or gets a college degree. It isn't that I own a house rather than rent one, get a higher-paying job, eat healthier or live in a certain part of town.
None of those things, on their surface, are bad things to pursue. They might actually be fruits of God's will.
If we are to believe Scriptures and the saints, God is Love. His will is to love His creatures and be loved; His will is for us to accept His pure and unconditional love as well as to love Him and each other until, as occurs in heaven, we realize complete union with Him. We hear that in the Last Supper prayer offered by Jesus for His disciples recorded in the 17th chapter of John, particularly verses 20-22:
I pray not only for them, but also for those who will believe in me through their word, so that they may all be one, as you, Father, are in me and I in you, that they also may be in us, that the world may believe that you sent me. And I have given them the glory you gave me, so that they may be one, as we are one.
God's will, in the kingdom of heaven, won't require any saint to show a paycheck or report card. It won't matter what language a person speaks or in what country they were born — everyone in the kingdom of heaven will be an immigrant. Age, race, health, intelligence level, occupation, length of time spent as a church member — none of that apparently matters now and won't matter in the kingdom of heaven.
"You cannot be half a saint," St. Terese of Lisieux said. "You must be a whole saint or no saint at all."
My will or Thy will? That isn't a matter of a simple prayer or penance. It's a matter of heaven on earth. But please know this: If you sincerely ask that God's will be done, you have done something filled with both undaunting courage and holy trust.
In those four simple words, you will have given God the Father radical permission to do anything and everything with your life. You can be a whole saint.