by
Barb Lishko
on Feb 22, 2016 in
Evangelization
,
Featured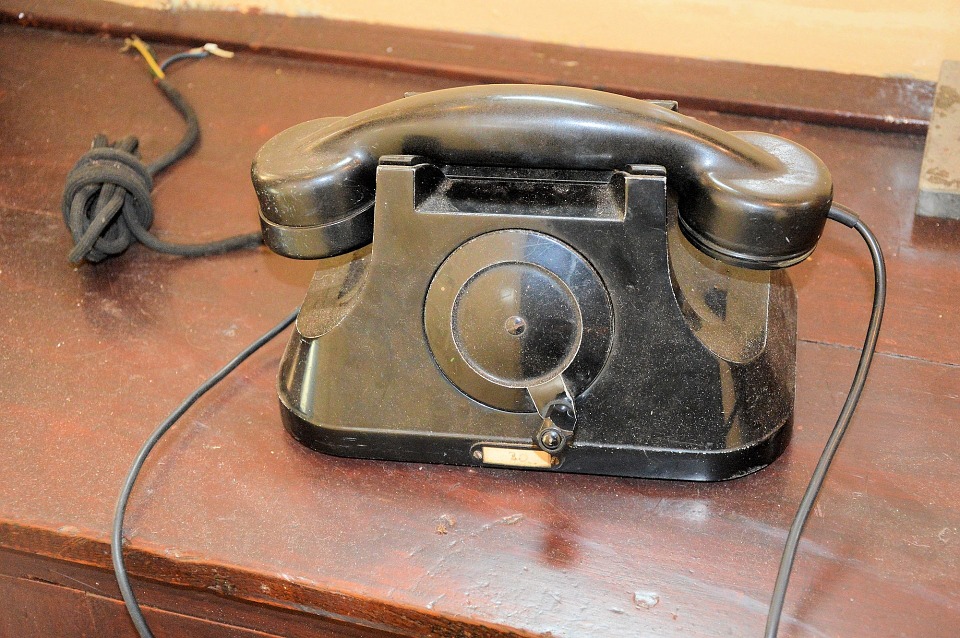 Recently I published the article "Hello, Church? Anybody Home?" I shared some of my exasperation towards Catholic churches who fail to make returning calls and emails a priority. The response, as you might guess, opened the proverbial can of worms. Comments made by readers echoed their frustration across the country through both personal experiences and stories.
Is the problem, however, limited to those who work for the Church or do we all have a role to play?
The core of Catholicism is the beating heart of Christ Jesus. Are we all seeking to be present to one another? Jesus was one of the busiest guys on the planet and managed to still make people the priority.
People are our business. As baptized Catholics we all have a responsibility to be Christ for one another. The unexpected, lost, broken, and scared. The hungry, confused, sick, and dying. Essentially that is all of us! At the church building in particular, Jesus is the Divine Physician waiting to see patients. Do we have the waiting room closed  for appointments? For those who are just entertaining this idea of Jesus, knocking on the door of a friend, co-worker or neighbor, seems far safer than knocking on a church door. Are we open to dialogue?
Perhaps part of the problem is a reliance on the clergy and paid laity to meet this need rather than seeing each and every one of us as an evangelizer. By nature of our Baptism we are all missionaries. The Holy Spirit has called and equipped Christians to support and build up the Kingdom. We don't have to do it all single-handedly! The harvest is abundant but the laborers are few.
Other comments on the original article eluded to the amount of courage it takes for people to reach out to a Catholic they know, or pick up the phone and make that overdue call, or email to a Church. Do we believe that God has placed that person in our path for a reason?
Just last week after completing a marriage preparation appointment, the groom stood up and said out loud to me, "I was so afraid to come here." The relief on his face was evident. I was completely taken by surprise that such nervousness preceded their visit. The same thing happened again two nights ago after meeting with a couple. The groom expressed some fear he previously harbored about how our meeting might go, since they "already had children and were not married."
When someone has fallen away or left Mother Church and makes the decision to return, what kind of welcome are they likely going to get? It's a crap shoot at times, sadly. What do we do when someone expresses frustration over not being attended to? Do we launch into our own issues or do we become bridges?
I have some suggestions and considerations that can be applied immediately to improve the problem:
1) As far as the public image of the Church, we all need to take responsibility and look in the mirror. What does someone watching us learn about Catholicism and Jesus Christ?
2) Regarding the local Church, look at your own parish bulletins and websites with the eyes of someone new. What are the kinds of messages we are sending in print or online? Are we building fences or lighting paths to our doors?
3) As a fellow Catholic out in the world, how am I being a living witness? Am I accessible to those who are curious or wanting to know more?
4) How can you put "skin in the game" and volunteer to make a positive difference in your own parish and become a disciple?
5) Pray frequently for all Christians, especially those who work or volunteer at parishes and Dioceses. It can be very challenging inside the "belly of the whale" and things are not always as perfect as one might imagine.
6) Affirm those whom you see spreading the Good News with great love and patience. It can be a game changer when we return honey for vinegar.
We all have a role to play in bringing souls to Christ, becoming and making disciples. It's time to open doors and change lives. The earth is ours to season, light, and love.