by
Barb Lishko
on Feb 04, 2016 in
Evangelization
,
Featured
,
Those in Need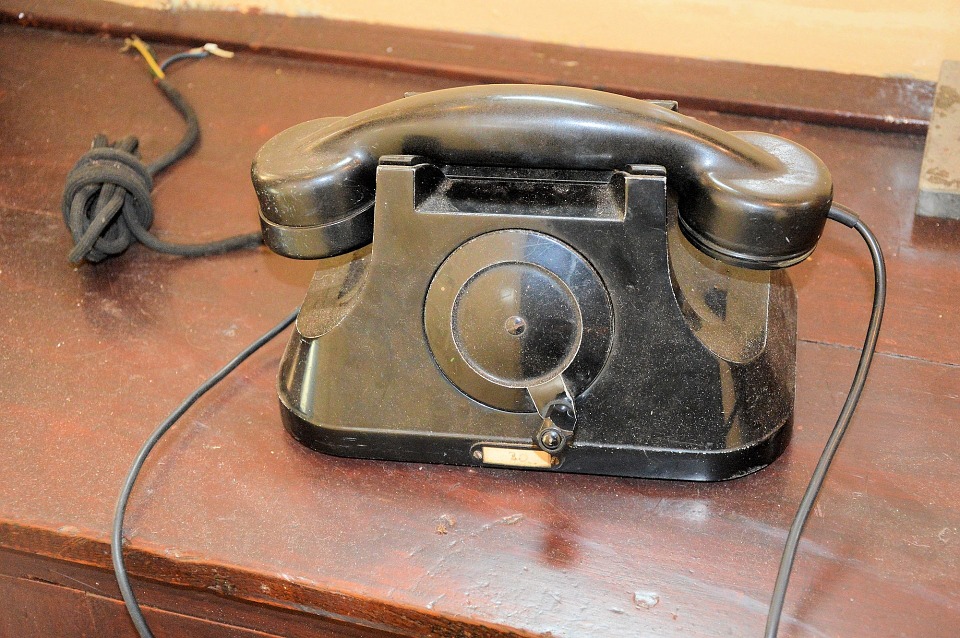 In the midst of decades of proclamations for a New Evangelization, I have a very easy, free suggestion that will yield a huge return. Ready for it, Church?
Answer your phones, return calls, and return emails.
Yep, it's that simple.
Whatever nonsense am I writing about, you might inquire. I've worked for the Catholic Church for over fifteen years and it appears to be our Achilles heel. Yet, it is the single most positive action we can take that will bear immediate fruit.
Seriously? Yes!
How do I know that such a simple thing will yield a bountiful harvest? Because I do that very thing and the numbers are staggering. To our benefit and the loss of others, I hear this over and over again from couples: "No one got back to me, no one returned my call." I just heard last week from a couple who lives over forty-five minutes away, that "none of the other Catholic Churches" in their area, "answered the phone or returned my calls." I have several couples who drive across the valley passing up ten other Catholic Churches, because I returned their query about marriage preparation. My parish is second in the diocese for weddings because I take the time to answer the phone and return emails in a timely manner.
It's certainly not my winning personality or some extraordinary magical program I offer. No, what brings them in is the fact that I actually make a point of reaching back out to them and not throwing up ten obstacles in their path before I will even sit down and get to know them.
I can't count the number of frustrated couples that, when finally welcomed, have changed their attitude towards the Church, had an amazingly positive experience, and transformed not only their own hearts, but actually started practicing their once-dormant Catholic faith. We've experienced conversions too as we have gotten to know the once lost sheep through assisting in their good intentions for marriage or convalidation in the Church.
I promise there would be so many more stories to tell if we would do what we have been called to do, (and in some cases paid to do). Honestly, what's more important than serving the people we are called to serve? We don't even have to get up out of our chairs and beat the bushes, wade in the mud, or go into uncharted waters, we just have to sit in an office and pick up the phone or mouse.
You may think I am over simplifying things, that it couldn't possibly be so easy. There must be a catch. There is no catch.
"Well Barb, it's not about quantity but quality." I agree. The Catholic Church offers what people are starving for and don't even realize it. Through a need for a sacrament, funeral, or other service we have a unique opportunity to be the love, voice, and hands of Jesus. Our joyful faces, enthusiastic welcome, and merciful listening ears are all that is required.
As I travel here and there I often see in parish bulletins or websites something like this:
"You must be registered in the Parish at least THREE months prior to beginning the nine month process and be active and practicing Catholics with NO Canonical impediments to marriage…"
If I was a wandering Catholic who had been away since high school and was considering the possibility of getting married in the Church, I can assure you that little statement would turn me away from even inquiring. "THREE" months in caps carries a huge intimidation factor. Does your "average Joe" on the street have any idea what "NO Canonical impediments" even means?
Jesus met people right where they were at. He got to know them, loved them, and then called them to more.
If you think I am blowing smoke about answering the phones and returning emails, try it out for yourself. Make some inquiries through email regarding the sacraments. Make some phone calls to your local parishes and see how far you get. I am hoping you have a far better experience. Pastors should routinely have calls and emails come into the various ministries and see what the response time and reception is at their own parishes. We called some of our local parishes as we were seeking information about costs for weddings. Most of the parishes didn't have a human answering the phone, some took days to get back to us and others not at all. I know firsthand the frustration our couples are feeling and it is heartbreaking, unnecessary, and lazy!
So here is the challenge, Church, try to be attentive to your calls and emails for the next month. Don't let a single one escape your loving, positive, and inviting attention. The Lord is depending on His Church to be available to His children.