by
Patrice Fagnant-MacArthur
on Apr 23, 2014 in
Featured
,
On Books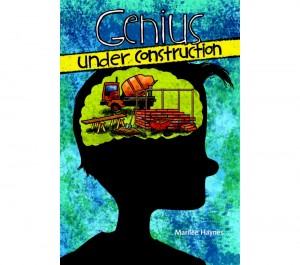 I recently had the great privilege of reading and reviewing a.k.a. Genius, the first in a new series by Catholic writer Marilee Haynes, published by Pauline Teen. I loved the book and, even though it is aimed at middle-schoolers, found myself laughing out loud at many parts. It was a humorous, faith-based story with an important lesson that pre-teens and younger teens would actually want to read. How often can you say that?
I handed the book to my thirteen-year old and told him he would enjoy it, and he did. He read it in one afternoon and was laughing so hard he literally fell off his chair! After finishing the last page, he informed me, "Mom, we've got to get the sequel." So, I did what any self-respecting book reviewer would do, I wrote Pauline Media and asked (begged) for a copy of Genius Under Construction. I was so excited when it came in the mail a few days ago, and even though I wanted to sit down and start reading it right away, I handed it to my son first, totally making his day.
This time around, Gabe Carpenter is in eighth grade. While he has moved on from some of his seventh grade problems, he has plenty more to keep him busy. His second-best friend Maya is starting to do weird "girl" things and give him what his best friend calls "meaningful glances." He has to do a service project and gets paired up with an ADHD 4th grader who can't pass a spelling test to save his life. Perhaps most importantly, he's trying to get into an elite math and science high school, even though he wonders if he wants to get in at all because it would mean leaving his friends.
While this book isn't as laugh-at-loud funny as the first one, Haynes has definitely created an excellent, enjoyable sequel. One wants to keep turning pages, eager to see how it is all going to work out for Gabe and his friends. In addition, she masterfully handles the story line about Harry and his ADHD, emphasizing how each person has gifts. I can only hope that Haynes will go on to write many more "Genius" books because I can't wait to read them! I heartily recommend this series for any middle-schooler.