by
Karen J Rinehart
on Oct 13, 2011 in
Columnists
,
Featured
,
Humor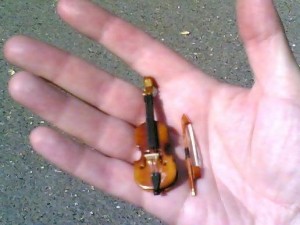 Oh, look: Another study conducted on what the undervalued, average American Housewife/ Full Time Mom would earn if she actually received an annual salary.
Oh, look: More bank executives getting paid millions of dollars to not work. That's right, Bank of America just fired Sallie Krawcheck, (now former) president of wealth and investment management and her colleague, Joe Price, (now former) head of consumer and small business banking. Oh excuse me, not "fired"–"let go".  Let me grab my box of store brand tissues….
Yes, poor Sallie and Joe have been "let go" and must suffer the humiliation of collecting another year's worth of salary at the meager tune of $850,000. Eight hundred and fifty thousand dollars. For not working. No more annoying early morning alarms, cumbersome pantyhose, pumps, power suits, power lunches and parking decks. Poor Sallie. Poor Joe.
Now, lest you think these two are getting off easy, know this: If they want to keep the cash-o-la, they can't work for a competing company.  They must say be available to assist with "transitional services". Do you think they have to schlep banker boxes to the elevators? That kind of transition? I didn't think so either.
Now all they have to worry about is how to wiggle out of the huge tax hit they're going to take when they deposit their additional lump sum "payouts" into the bank: $5.15 million  for Sallie and a mere $4.15 million for Joe. And they say women don't get ahead of men on Wall Street!
But wait! That's not all! Part of the black mark of being "let go" is Bank of America agreeing to provide these two with 2011 tax preparation services.
And a year's worth of health insurance/benefits.
And "outplacement services," whatever those are. Maybe a crash course in how to live a day without a personal assistant/secretary/full staff? Coupon Clipping 101?  Goodness, with situations like this, I wonder how their lives will change now that they've been paid to leave and not sue BOFA — will they in turn "let go" their housekeeper? Gardener? Decorator? Will they start flying coach? Will the kids get a Volvo instead of a Hummer?
And will they, out of spite or perhaps for better rates, switch banks? Of course they might as well stay with Bank of America since they've made it to that elite account level where they don't have to pay the $5 monthly debit card use fee.
Whew! Maybe they can keep the housekeeper after all.