by
Karen J Rinehart
on Dec 19, 2011 in
Columnists
,
Featured
,
Humor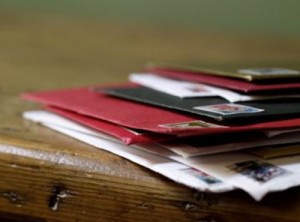 We flew straight from Sweet Briar to London for Kate and Will's wedding. I'm so glad I saved my garter — it was perfect for her! Speaking of perfect, what a grand excuse to hold Johnny's 12th birthday at the London Zoo! Camilla graciously offered us her estate for the party but Johnny thought that might seem "braggy" to the 15 friends he flew over and anyhow, they'd probably rather see the penguins. Oprah invited us to her final show taping but Johnny insisted no matter how good his tutors are, he not miss any more days of school. Sorry Oprah! Perhaps we can make the last taping of a show on your new network!
Without a child graduating from We're Smarter Than You Academy this June, we were able to leave for our house in the Hamptons several weeks early! Wooo! Junior arrived from Harvard with, get this, a GIRLFRIEND in tow!  Miffy is simply adorable — we couldn't have chosen a better gal for Junior had we arranged for her ourselves!
While we were sad to see them leave the Hamptons so soon, we were so proud of Junior and Buffy for volunteering on a mission trip to Haiti. Then again, how much yachting, shopping and golfing can one do during the summer? Again, Johnny was bummed he was too young to serve humanity with his brother and sister but he did enjoy his time as a Jr. counselor trainee at the sailing camp for inner city youth. He even brought along his own boat!
Oh my goodness — August was a whirlwind of back to school details! Little Johnny moving up to the middle school campus at WSTY Academy, Buffy getting her wardrobe and horse ready to return to Sweet Briar and Junior getting his Jag serviced for the drive back to Harvard.  Once again Vera whipped  up the most adorable dorm room furnishings for Buffy — a virtual explosion of Lily Pulitzer pink and green monogrammed Heaven!
As usual, nothing says Labor Day like our annual BBQ and Scrabble Tournament at Kennebunkport! I think Babs is still sore I called her "cantankerous" last year (she is!) but Laura is as sweet and gracious as ever. Plus, I've finally perfected my ability to let the President win.
As you know, Johnny and his fellow Scouts have a rich history of forgoing trick or treating to instead collect food and toiletries for the Domestic Violence Women's Shelter. This year though, in honor of his "Uncle Steve", the boys raised money and donated iPhones and iPads to the shelter instead.
We were so blessed to have the entire family home for Thanksgiving! Junior brought Miffy and her Chihuahua, Brutus. Buffy brought her roomie Bunny whose parents were out of the country doing something with some embassy or something. Anyhow, it was fun to have a full house and guest chateau!
And here we are, December again! Scottipoo and I are, as always, humbled our children's lists for Santa are selfless and brief: World Peace, an end to domestic violence and for Daddy to rescue Wall Street and the Euro.
God bless us Everyone–Kiki, Scottiepoo, Junior, Buffy and Johnny
To read the Perfect Family's Christmas letters from years past go to http://www.karenjrinehart.com.