by
Mike Eisenbath
on May 20, 2015 in
Disability, Sickness & Suffering
,
Featured
,
Live in Christ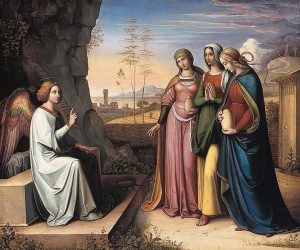 There is so much suffering.
Homeless men, women and even countless children on the sidewalks of our cities. … Refugees from war-torn Syria and numerous African countries. … Immigrants fleeing dangerous circumstances in Central America and risking everything to sneak into the United States. … People whose lives are turned upside-down by drug abuse – including many in the middle and upper classes in the U.S. caught in addiction heroin and prescription pain killers. … People who have been out of work for so long that they stopped looking. … Bodies of men, women and children wracked by cancer, multiple sclerosis, Lou Gehrig's disease and other dreadful physical afflictions.
People of all ages plagued by mental illness. … Parents grieving the loss of a young child. … People ostracized by society – including members of their own society – because of their lifestyle. … Citizens of many nations oppressed and not allowed basic human rights. … Young people, many not even in their teens, victims of sexual and physical abuse. … Soldiers returning from battle without arms or legs, and with brutal memories that never will disappear.
Children, women and men who never feel loved.

So much suffering …
It can be enough to make you count it all as worthless. Why is there suffering? The age-old question. Another question usually follows closely behind: Why would a loving God allow people to suffer?
"Our tendency in the midst of suffering is to turn on God," author Rob Bell has written. "To get angry and bitter and shake our fist at the sky and say, 'God, you don't know what it's like! You don't understand! You have no idea what I'm going through. You don't have a clue how much this hurts.'
"The cross is God's way of taking away all of our accusations, excuses, and arguments. The cross is God taking on flesh and blood and saying, 'Me too.'"
If it began and ended in suffering, it really wouldn't matter, of course. There would be no hope. There would be no light at the end of the tunnel. There never would be joy or happy music and dance.
There would just be suffering and pain, misery and futility. There would just be … nothing for which to live.
Except there is this: The tomb was empty. And it remains empty.
There was talk of sacrifice and repentance throughout the six weeks of Lent. There was Holy Week: Fear and accusation, denial and betrayal, agony in a garden and scourging at a pillar and carrying of a heavy tree and dying on that cross. There was guilt. There was confusion. There was indescribable, unimaginable suffering.
Then early on a Sunday morning, before the sun had risen, Mary of Magdala visited the tomb where the body of her crucified Master had been laid. And she couldn't find a body. She ran to tell her friend Peter and, as the Gospel of John refers to him, "the other disciple whom Jesus loved."
Peter entered the tomb first. The other disciple followed. They saw the burial cloths and the cloth that had covered Jesus' head. But they saw no sign of Jesus.
"Then the other disciple … saw and believed," John wrote of that first Easter morning.
As I have pondered and prayed about that scene through the years, reinforced especially this year during this Easter season, I have come to realize that nothing Christ taught or suffered could mean anything if he didn't rise from the dead. All we pray about, all the good we try to do, all the faith we try to share means absolutely nothing unless we recognize that on Easter morning, the tomb was empty.
It was an empty tomb! He fought sin and death, and He won! If the suffering doesn't become Easter for us, then we just don't understand the whole point of the Word Made Flesh exercise.
I have found in my life that God can turn difficulties into great blessings. My thirteen years (and counting) with severe depression have blessed me with understanding and compassion, which I can use to help others who live with a similar experience or face any other adversity.
If God could make life triumph over death, if he could raise his Son from the dead and in so doing open heaven to all of us for eternity, then good can always defeat evil, joy and hope can always prove victorious over the worst of suffering.
"Out of suffering have emerged the strongest souls; the most massive characters are seared with scars," Kahlil Gibran said.
From Psalm 118: "I shall not die, but live, and declare the works of the LORD."
We should take that declaration to heart as we approach the end of this Easter season and continuing throughout the rest of our lives. We live! We should rejoice and declare the words of the Lord.
That is the attitude that motivates Peter as he spoke in the Acts of the Apostles:
We are witnesses of all that (Jesus) did. … They put him to death by hanging him on a tree. This man God raised on the third day and granted that he be visible, not to all the people, but to us, the witnesses chosen by God in advance, who ate and drank with him after he rose from the dead. He commissioned us to preach to the people and testify that he is the one appointed by God as judge of the living and the dead.
Yes, there is suffering. So very much suffering. But that's not the end of the story. There is great hope.
The tomb is empty! Live, and declare the works of the Lord!