by
Jann FritzHuspen
on May 10, 2012 in
On Books

Dastardly Dames in History, Ages 9-12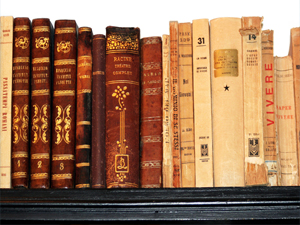 Cixi: Dragon Empress
Author: Natsha Yim
Illustrator: Peter Malone
Reading level: Ages 9 and up
Hardcover: 32 pages
Publisher: Goosebottom Books
ISBN-10: 0983425655
ISBN-13: 978-0983425656
This series of historical accounts profiles strong women who took extraordinary measures to achieve and maintain power—including murder, deception, and black magic—examining the women's reputations in the context of their eras. Just how wicked were they? The books allow readers to decide for themselves if these infamous ladies were indeed heartless and evil or simply out of touch and making the most of their circumstances.
The last empress of China, Cixi fought ruthlessly to isolate her country from the West while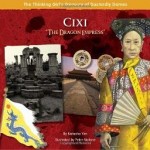 cloistered inside her lavish Forbidden City, ignoring the needs of her people. Her extravagant lifestyle, bouts of bad temper, and brutal punishments earned her a reputation as a cruel and ignorant leader. An exploration of Cixi's daily life—including what she ate and how she dressed—this story explains how she became one of the most notorious figures of the Qing dynasty.
The Thinking Girl's Treasury is a great series to introduce some of history's dastardly dames.  Cixi "The Dragon Empress" is filled with facts about what she wore and ate and stories about the kind of life she lived exemplifying those deeds that make her dastardly and making history more personable to readers.  This book is engrossing and will capture the minds of young girls, making history interesting and fun.~ Lisa Barker, Reviewer
Mary Tudor: Bloody Mary
Author:  Gretchen Mauer
Illustrator:  Peter Malone
Reading level: Ages 9 and up
Hardcover: 32 pages
Publisher: Goosebottom Books
ISBN-10: 0983425620
ISBN-13: 978-0983425625
The first reigning Queen of England, Mary Tudor believed fervently that Catholicism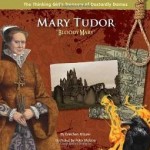 should be the religion of the land, leading her to burn at the stake hundreds of Protestants. This visual history explores this real-life monarch who was at once a great yet brutal leader, detailing her day-to-day life and pivotal moments in the House of Tudor. Gorgeous illustrations and an engaging story bring to life a real dastardly dame who, fueled by her faith, created a religious firestorm and changed the course of English history.
I very much enjoyed this book in the series.  It's informative and fascinating in a fun way.  This is a series sure to appeal to inquisitive young ladies who have a curiosity about history, especially that of the dastardly kind.  I think The Thinking Girl's series are wonderfully written and illustrated and perfectly target girls, exciting their interest.  Very good.~ Lisa Barker, Reviewer
Magical Chinese Adventure
Walking Through Walls
Author: Karen Cioffi
Illustrator: Willow Raven
Paperback: 84 pages
Publisher: 4RV Publishing LLC
ISBN-10: 0982659474
ISBN-13: 978-0982659472
Walking Through Walls is a fantasy chapter book based on an ancient Chinese tale, providing a magical adventure. Fun for children and adults alike.
Wang and his family are poor and more than anything he wants to be rich and never have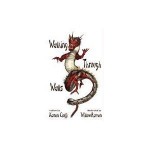 to work back-breaking labor again.  He thinks that if he can apprentice with the Eternals, he will learn magic and be set for life.  He has a lot to learn.  Leaving the Eternals after a year of intense training, he plans to steal from a rich merchant, but something unanticipated happens and Wang discovers a desire for something even more valuable than riches.
This is a coming of age story for children age 9-12.  It is beautifully told and illustrated, a wonderful story about purity of heart and intentions.  I loved it.~ Lisa Barker, Reviewer

For more reviews by Lisa Barker, visit her website: http://www.biblioreads.blogspot.com/