by
Terry McDermott
on Sep 12, 2013 in
Featured
,
Live in Christ
,
Parenting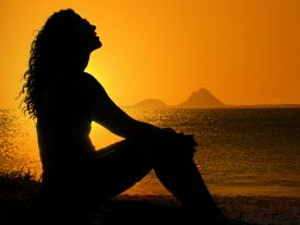 I sat in my kitchen on the morning of Labor Day, watching and listening to the activity around me. My husband and I, along with our three youngest children, had arrived home on the previous evening from a three-week vacation in Newfoundland and this was the first time that the family (nine of the ten of us) were together.
Our young adult children were unable to come with us and now they were simultaneously relaying all the events of the last three weeks. At the same time, the three youngest children were sharing their vacation stories and photos with their older siblings. My husband and I were trying to direct the flow of verbal traffic so that everyone could have their say. The kitchen was noisy, to say the least.
I have to admit that I wasn't fully present to my family because in my mind, I was thinking ahead to my busy September. As I started to feel overwhelmed, the peace and tranquility of the Newfoundland seashore became a distant memory.
When the bustle died down, I retreated to my room, seeking a few minutes of prayer and contemplation. I reached for my worn copy of Grace in Every Season by Servant of God Catherine Doherty and flipped to her reflections for September, seeking her advice on maintaining peace in my heart in the midst of daily responsibilities . Catherine reminded me that while work is prayer, it isn't enough to be satisfied with work accomplished. All our work should be the fruit of the Spirit and "our greatest contribution to all work that we undertake for God is our being united to Christ inwardly." She wrote that it is important to "contemplate God in the depths of our souls, even as we go about our daily routines."
In his general audience on May 1, 2013, the Feast of St. Joseph the Worker, Pope Francis reiterated the same teaching:
"To listen to the Lord, we must learn to contemplate, feel his constant presence in our lives and we must stop and converse with him, give him space in prayer. Each of us, even you boys and girls, young people, so many of you here this morning, should ask yourselves: 'How much space do I give to the Lord? Do I stop to talk with him?' Ever since we were children, our parents have taught us to start and end the day with a prayer, to teach us to feel that the friendship and the love of God accompanies us. Let us remember the Lord more in our daily life!
"Dear brothers and sisters, let us ask St Joseph and the Virgin Mary to teach us to be faithful to our daily tasks, to live our faith in the actions of everyday life and to give more space to the Lord in our lives, to pause to contemplate his face."
For those of us who are feeling the demands of the upcoming months, here are ten suggestions on how to have a contemplative spirit amidst our busy lives:
Setting the alarm twenty minutes earlier gives us enough time to pray the Liturgy of the Hours or other prayers that help focus our day on the Lord.
Say ejaculatory prayers through the day. Lord Jesus Christ, Son of the living God, have mercy on me, a sinner, is a powerful prayer.
Offer up all our success, happiness, disappointments, and failures to our Father. He will use them all for good.
Be always grateful.
Ask the Holy Spirit to guide all our undertakings.
Find some time in the week to visit our Lord in the Blessed Sacrament.
When life is busiest, be determined to find time to be still with our Lord, even for a few minutes.
Attend weekday Mass when possible.
Gather the family in the evening and pray the Rosary and/or other prayers.
Seek the presence of God in everyone and pray for them.
As our calendars fill up, let's remember that God continues to call us to Himself and He never stops thirsting for our love. Keeping our focus on Him ensures that no matter how busy we are, we will respond to His invitation and in our heart, we will continue to contemplate Him.
This article originally appeared on Catholic Insight and is used with permission.