by
Joann Nelander
on Jan 20, 2017 in
Poetry

Just As I Am / Through a Glass Darkly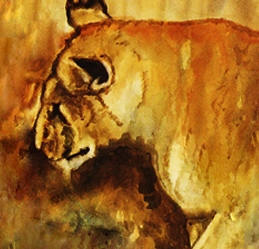 Just as I am,
All that I am,
You behold me.
I see so little,
So little of me,
So little of You.
"Through a glass darkly"
Sufficiency suffices,
In Faith, believing.
Mingled here, Your Mercy,
Grandeur, clouded in Mystery,
I rest as a babe.
Just as I am,
A mystery unfolding,
Ever so small.
Cradled in universe expanding,
My stuff born in your stars,
Fit in Time in me.
Just as I am,
Spirit, soul, body,
Free to choose my destiny.
Mingle my "just as I am"
With You,
My Destiny.
Called into being,
Ever renewed,
Moments, all grace!
Made in Your Image,
Knowing my Maker,
I must but trust.
This is my prayer.
These are my moments of grace,
Though "through a glass darkly".
© 2016 Joann Nelander