by
Joann Nelander
on Aug 13, 2016 in
Poetry

Host upon the Altar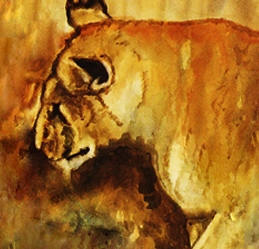 Pristine the whiteness
Engulfed in radiant flame,
Golden the rays,
Set about Your throne upon the altar.
For all the beauty of the monstrance,
You outshine the artist's creation,
Just as You outshine Creation.
Give me eyes to see the Reality.
My eyes are designed to apprehend matter.
Here, You give us Mystery, Divinity.
I long to look upon Your fleshly Flesh,
To see Your locks curl mildly on Your shoulders,
To see the flash of smile and twinkle of the eye,
Majesty of manner, and goodly gentleness.
I gaze upon the Host,
All the while my heart and mind
Bring visions to the fore.
Power subdued in obedience,
Might bowed to the Father's Will,
Abandonment, a fulfillment of prophetic word,
Suffering and salvific.
A Babe, a Boy, a Man,
Commending unto You
From womb to tomb,
In ignominy, yet dignity,
A Life and Death
Swallowing up Your wrath.
He bequeathed to us His Mother,
His ark and monstrance,
Forever refuge of the sinner at the altar.
At the altar of His Dying,
He willed to us a Mother,
Pristine Whiteness.
© 2016 Joann Nelander