by
Joann Nelander
on Oct 02, 2016 in
Poetry

A Blessing for New Life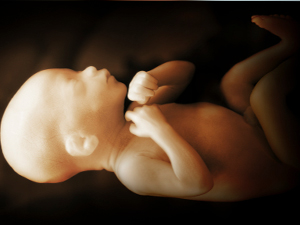 All Holy, Almighty, Jesus, Purest Heart,
Look upon the sweet beings, God's good creations,
Nestled in the sanctity of human wombs.
Encircle the world through these little ones,
With Triune Love.
Bless Mother Eve with the "Fiat" grace of Mother Mary,
To bring forth a generation wed to Your Holy Will,
Peacemakers, pious through obedience,
Loving by Your Spirit,
Who proceeds from the Father and the Son.
May these, as Children of the Light, recognize You,
From their coming forth into a new day,
Giving witness, and preparing Your Way,
As John (blessed in his mother's womb).
Give dominion to these,
As You did the First Adam,
To reclaim and grace Your Good Earth.
© 2016 Joann Nelander