by
Patrice Fagnant-MacArthur
on Sep 04, 2012 in
Featured
,
On TV and Movies
,
Parenting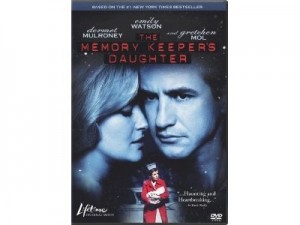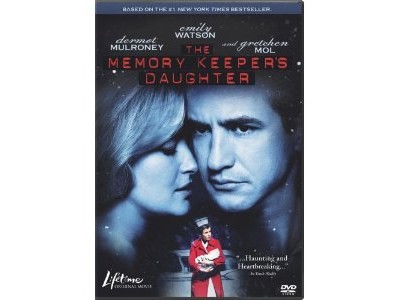 The Memory Keeper's Daughter is a Lifetime Original Movie available on DVD. It is based on the best-selling novel by the same name by Kim Edwards. Starring Dermot Mulroney, Gretchen Mol, and Emily Watson, it offers a very positive portrayal of a girl with Down Syndrome.  In a world in which the majority of children diagnosed with Down Syndrome in utero are aborted, these positive portrayals are desperately needed in order to help change hearts and minds.
In 1964, Dr. David Henry (Mulroney) delivered his wife's twins. His son was born healthy and normal while his daughter was born with Down Syndrome. Dr. Henry has experience with Down Syndrome – his younger sister had it and died at an early age from a heart malformation. He saw his mother's heartbreak and does not want his wife to suffer the same fate. His wife is unconscious at this point and he makes the quick decision to hand over his daughter to a nurse, Caroline Gill (Watson), to be taken to a home. He then tells his wife that their daughter died.
When the nurse goes to the home, she is so horrified by what she encounters that she can't leave the baby, instead choosing to move away and raise her herself. The movie follows the two families over the course of the next twenty years– the Henrys slow implosion as Dr. Henry suffers under the weight of his secret and his wife never recovers from her grief of a daughter lost, contrasted with the beauty of the growing Pheobe thriving under the care of her adoptive mother.
While this movie is unrated, it is intended for older teens and adults. There are no sex scenes, but adulterous relationships are part of the story. The acting is also slightly uneven in parts. Nevertheless, the pro-life message of this movie that all life is valuable and precious makes it one worth watching. Gill's fight to gain educational rights for her daughter is also inspiring. She exhibits much faith and determination and works hard to help her daughter become all that she can be.
The Memory Keeper's Daughter will foster much discussion and will definitely tug at your heart. If you have not already seen it or read the book, I highly recommend adding it to your "to-be-watched" list.