by
Ellen Gable Hrkach
on Apr 30, 2012 in
Featured
,
Marriage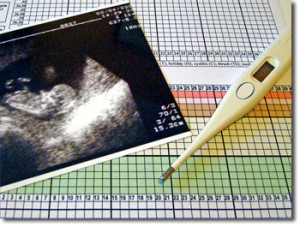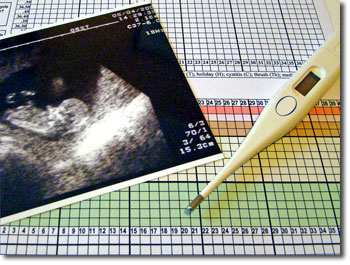 Although there is less skepticism with regard to NFP's effectiveness these days, Natural Family Planning still gets a bad rap from many in secular society. I've heard more than a few people say, "NFP didn't work for us."
When the rules are followed, NFP can be 99 percent effective in avoiding pregnancy and works well to achieve pregnancy.
A brief overview of how NFP works: a couple charts the woman's signs of fertility and determines when she is fertile. If the couple is avoiding pregnancy, they abstain from marital relations in the fertile time and only have relations in the infertile times (the average length of abstinence is between one and two weeks, depending on the couple).
Here are some of the most common reasons people think NFP isn't effective:
1. The couple chooses not to follow the rules or they take "shortcuts." On numerous occasions, a couple indicated that they were using NFP to avoid pregnancy, then they became pregnant. Upon questioning them, the couple shared that they had relations during the fertile time. "It was only one time." One time is all is takes for a normal healthy young couple to become pregnant.
2. The couple chooses to use barrier methods in the fertile time. Couples who use contraceptive methods (condoms, diaphragm) during the fertile time may experience an unplanned pregnancy at some point if they continue contraceptive use. NFP's 99 percent effectiveness rate depends on abstinence in the fertile time. If a couple does not abstain, the effectiveness rate will drop to whatever barrier they're using. Contraceptive use is contrary to the teaching of the Church and is considered serious sin.
3. "We can't abstain." Abstinence is difficult. We don't try to skirt the issue. But just because something is difficult doesn't mean it's impossible. A strong sacramental life is essential to assisting couples having difficulties with abstinence.
4. "My cycles are irregular." NFP is not the old rhythm method. Most of the calculations and rules are based on a woman's present cycle. Therefore, women with irregular cycles can use NFP effectively. As well, irregular cycles can sometimes be an indicator that something unusual is going on in the body. Improved nutrition, exercise and simple changes in lifestyle can often produce dramatic results.
No method of birth regulation is 100 percent effective in preventing pregnancy. NFP is around 99 percent when the rules are followed and works well to achieve pregnancy too.
Our own experience illustrates the effectiveness of NFP. My husband, James, and I were very young when we got married, so for the first four years of our marriage, we used NFP to avoid pregnancy. At the end of James's last year of university, we decided to use NFP to seek a pregnancy. We became pregnant (with twins) in the first cycle. We unfortunately lost those babies early in the pregnancy. But over the next 25 years, we have been successful in avoiding pregnancy when we have had a serious need to do so; and equally successful in becoming pregnant when we have desired it (we have five sons ages 12-24). We were able to use NFP in the postpartum periods and have been able to use it effectively during pre-menopause.
When the rules are followed, NFP is extremely effective in avoiding pregnancy and can work equally well in helping couples to achieve pregnancy. (This is the only method that can work both to avoid and achieve pregnancy.)
We currently offer NFP classes online (classes are limited to eight couples). If you're interested or have any questions about NFP or its effectiveness, please contact me at (Enable Javascript to see the email address) or leave a comment below.