by
David DiCerto
on Nov 17, 2012 in
Contraception & Abortion
,
Featured
,
On Media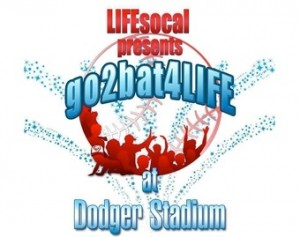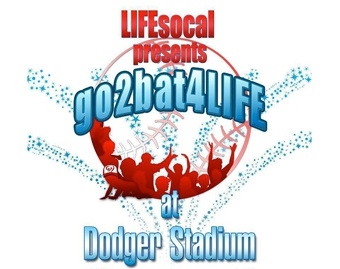 Dodgers Stadium in Los Angeles, California has seen its share of memorable moments over its 51-year history, including 8 World Series, a Beatles concert and a Papal Mass.
On November 18th, the ballpark at Chavez Ravine will add to that legacy, when it plays host to GotoBat4LIFE, an inter-faith, youth celebration aimed at "strengthening young people in their pro-life convictions."
The event was organized by LIFEsocal, a pro-life group based in Southern California that held a similar gathering in the Rose Bowl, last year. 
"It's our young people who are going to make a difference and change the culture," stated Carol Golbranson, the group's co-founder. "Our teenagers know that life is beautiful and they want to celebrate it."
The rally has a cross-section of support from Catholic and other religious leadership, including Archbishop Jose Gomez of Los Angeles, who will offer the opening prayer; Rabbi Dov Fischer, a leading Orthodox voice among Jewish youth; and Pastor Walter Hoye II, a Baptist minister and founder of Issues4Life, who will emcee the festivities.
Advertised as a "huge block party," organizers hope the celebration will touch hearts and serve as a "catalyst for unity and transformation" among a demographic increasingly identifying themselves as pro-life.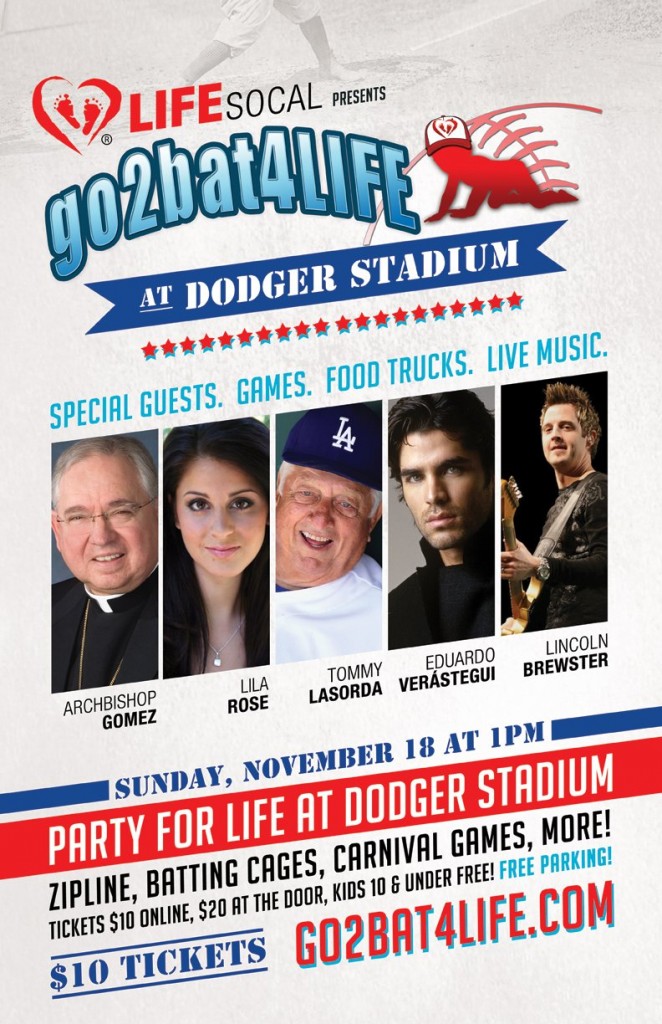 "All life is beautiful and precious. That is why this event is so urgent," explained auxiliary Bishop Dominick Lagonegro of  New York. "How awesome it is when young people of all creeds and ethnic backgrounds are deciding to come together to celebrate what is good, what is true, what is beautiful – the amazing gift of life."
But it's not just church leaders. Celebrities and professional athletes are stepping up to the plate to show their support, including actors Eduardo Verastegui and Mauricio Kuri,  who appeared onscreen together in "For Greater Glory," about the martyrs of Mexico's Cristero War; as well as Christian recording artist Lincoln Brewster and popular Christian reggae band Christafari, who will both perform.
Among the sports stars scheduled to appear are legendary Dodger manager, Tommy Lasorda; 2007 National League Championship MVP, Jeff Suppan; and, via video, retired Kansas City Royal slugger, Mike Sweeney.
In addition to the musical performances, the open air festivities will include baseball-themed games, a zip-line, obstacle courses, carnival rides and other family-friendly activities.
Several teen speakers will also share their inspiring, personal stories, including an abortion survivor and a college student who chose to give up her child for adoption.
"This is not your parents' pro-LIFE rally!" explained Golbranson. "Young people speaking to young people is what will make our event unique!"
Holding the event in Los Angeles, a town perceived by many pro-lifers as a bastion of anti-life liberalism, may seem counterintuitive. But some see it as a opportunity to plant a flag and make a powerful statement.
"Few things are more gratifying than staging a big, celebratory pro-life event in a famous stadium beneath the iconic "Hollywood" sign," said Tom Allen, Partner, Allied Faith & Family, a marketing firm helping to promote the event. "The young people of Southern California are reclaiming the playing field."

Perhaps some of those young people in attendance will lift their eyes, past the upper deck, beyond the Hollywood sign, to the snow capped San Gabriel Mountains, named in honor of the angelic messenger who brought glad tidings to another teenager. Organizers hope that, like that young girl from Nazareth, attendees will say yes to God, the Author of life.
For Will Boles, a founding member of LIFEsocal and a freshman at UCLA, the goal is simple, "Spreading the word to people – especially young people like me – that being pro-life is not only fun, but normal!"
For information, visit the event's website, www.go2bat4life.com.