by
Patrice Fagnant-MacArthur
on Feb 15, 2012 in
Featured
,
Marriage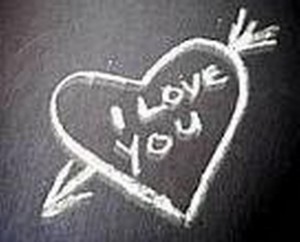 This week a lot of tokens of affection were exchanged. There is certainly nothing wrong with that. I'm not going to begrudge anyone their cards, candy, and flowers. There's even a time and place for diamonds. I'm quite fond of gifts that involve chocolate myself! But, it is important to realize that love, true love, goes far beyond anything that can be given in a box.
One of the most beautiful expressions of love I've ever seen took place at a soccer game. It featured an older couple I had come to know through my parish. I had the pleasure of serving with them on our pre-cana team. At the time, they had been married thirty-five years and they were responsible for giving the talk on sexuality. I'm sure many of the young couples in the audience walking in wondered what a couple older than their parents could have to say about sexuality, but their fears were quickly allayed.
I'm sure that they had their share of struggles, but this couple was so in love, even after all those years, and their talk was always one of the most appreciated of the day. He still looked at her like she was the most beautiful woman in the room and she referred to him as "the cream in my coffee!" They were full of romance, and held hands and stood as close as the young engaged couples.
One of the stories they shared took place on a holy day. They had met each other for noon Mass at a downtown chapel and then went to a restaurant for lunch. The following weekend they were at a party, and a woman came up to them and said, "Wow, you are really his wife?" Apparently, this woman had seen them when they were leaving the restaurant. They had kissed twice before getting into their separate cars, and she just assumed that they were having an affair! They also shared stories of having candlelit dinners and slow-dancing in their living room, even during the years when it embarrassed their children.
Fast-forward ten years. The husband was suffering from dementia and assorted physical ailments. On a chilly New England Fall day, his wife had brought him to the soccer field to watch their grandson play, helped him into his wheelchair, and pushed him to the field. During the game, I happened to look over at them. She was standing behind him, leaning on his wheelchair, her face tired and worn from worry and exhaustion. I offered a prayer. And then, she covered his ears with her own mittened hands to keep them warm. That simple gesture represented a lifetime of true love and was worth more than a hundred diamond rings. He died a few months later, but the witness of their love was a blessing to all who saw it through their nearly fifty years of marriage.
Love is patient, love is kind. It does not envy, it does not boast, it is not proud. It does not dishonor others, it is not self-seeking, it is not easily angered, it keeps no record of wrongs. Love does not delight in evil but rejoices with the truth.  It always protects, always trusts, always hopes, always perseveres. 1 Corinthians 13:4-7.