by
ACN-USA News
on Mar 03, 2014 in
Featured
,
Those in Need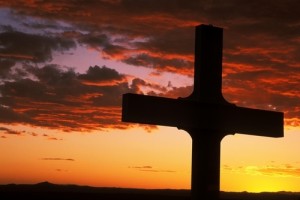 An urgent appeal for prayer has come from one of Ukraine's most senior Catholic bishops as momentous political change sweeps the country.
Archbishop Mieczys?aw Mokrzycki, President of Ukraine's Latin-rite Catholic Bishops' Conference, highlighted the "great solidarity" of people worldwide, shown in prayer and practical aid.
The archbishop's comments, given in an interview with Catholic charity Aid to the Church in Need (ACN), came as Ukraine underwent dramatic change, climaxing with President Viktor Yanukovych fleeing the country and MPs issuing a warrant for his arrest.
The Archbishop of Lviv said, "We are experiencing a great solidarity with the faithful, not only from the neighboring countries, but also from the whole world."
"So many are supporting us with their prayers. They are remembering us and offering humanitarian aid."
"These gestures of solidarity are very important and dear to us."
Archbishop Mokrzycki's appeal for prayer came as Ukraine's health ministry claimed that 88 people, most of them protestors, had died in last week's clashes. Others gave a total of more than 100 dead.
Church sources told ACN that 2,000 people had been wounded, with Kiev's St. Alexander Cathedral being used as an operating theatre.
The archbishop said the turmoil of the past weeks had changed Ukrainians' political and social outlook.
He said, "People have developed a deeper sense of responsibility for the country as citizens and a deeper conscience of civic duty."
The archbishop said the turmoil had bound the people together, stating, "On Maidan Square, there was an atmosphere of solidarity, regardless of denomination, rite, and ethnicity. All were one. All were united."
Archbishop Mokrzycki gave his comments on Friday, February 21st, just hours before President Yanukovych suddenly left the country after MPs voted to remove him.
By then, Parliament had voted to reinstate the 2004 constitution which in effect meant returning to MPs powers taken by the President since the 2010 elections.
On Sunday, February 23rd, Parliament named Speaker Oleksandr Turchynov as interim president, with the whereabouts of his predecessor still unclear, according to latest reports.
MPs agreed for Presidential elections to take place on May 24th.
Speaking before President Yanukovych left office, Archbishop Mokrzycki's secretary, Father Andrzej Legowych, told ACN, "Ukraine will need many months and even years to settle down and start a new life."
"The country is still divided and we will need many months, and longer, to heal the wounds."
Ukraine has for many years been a priority country for Aid to the Church in Need, which has given the Church there key support.
The charity's ongoing aid has helped enable the recovery of the Church, notably the Ukrainian Greek Catholic Church, which for 70 years was heavily persecuted under the Soviet communist regime.
Support for nearly 1,000 seminarians and help for catechists remain essential to the charity's work in Ukraine.