by
Marge Fenelon
on Oct 24, 2013 in
Columnists
,
Featured
,
Live in Christ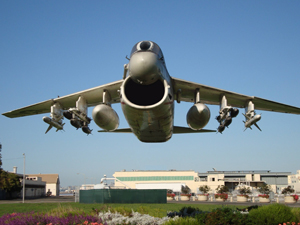 Last week, I was asked to run commentary for the live stream of the Opening Ceremonies of the Apostolic Movement of Schoenstatt's Jubilee Year held in Vallendar, Germany but broadcast worldwide through the EWTN Studios in Birmingham, Alabama.
Because the need had come up suddenly, there was little time to prepare. I had to shift deadlines, reschedule appointments, and make sure Fenelon Clan would be set in my absence. The fact that I've traveled a lot and have been at EWTN made the packing and anticipation easier. Still, packing is packing.
On top of that, I had to study the four translation texts I'd have to work with simultaneously during the broadcast plus guide the other two commentators, since I was the only one of us with media experience.
An easy enough start
My trip began easily enough Thursday morning, including passing through the security checkpoint without hassle, which never happens to me because TSA is convinced I'm a terrible criminal of some sort and need a complete pat down every time I fly. Last time, I wore a blouse with metallic threads. The scanners went wacky, the TSA went wackier, and I tried not to go wacky with them. They finally let me go, and I reached the gate just as they were closing the doors. Not this time, though. It was a breeze. Then the breeze stopped.
We took off flawlessly for Philadelphia, and…fifteen minutes later the plane's computer crashed a program and we had to turn back and un-board. We were told it would be a few minutes; half an hour at most. An hour passed. Alternatives flight opportunities passed. A plane was brought out of storage for those with direct flights (no kidding) and the rest of us were shifted to other airlines. My new departure time was… five hours later!
Starbucks and the extra chance to go through the commentary texts made it tolerable.
Un-boarded
While finally boarding my replacement flight, we were stopped and asked to un-board  because of maintenance issues. At this point, I was wondering if "someone" didn't want me to make it to EWTN. I prayed for protection. Half an hour later, we were allowed to re-board. Unfortunately, the delay gave me just fifteen minutes to run (full throttle) through the Detroit airport to catch my connection. Had it not been held up by a couple with a fussy toddler, I would have missed it!
Landing in Birmingham was like coming home for Christmas. I was so happy to be there! I would have been even happier had my luggage not been left behind in Detroit. It was 10pm; there wouldn't be another flight to put my luggage on until 10am the next day. There was nothing more to be done.
At the EWTN guest house, I worked with the Spanish commentator since she hadn't had time to study the texts. That took until midnight. I couldn't settle down without my personal belongings, and so it took until after 2am Friday to fall asleep.
A short night
I dozed restlessly until 5am when I had to prepare for my interview on Relevant Radio at 6am. Barely awake, I stumbled to the kitchen, made a pot of coffee and drank down one cup, two cups, then a third cup. I still wasn't fully awake, but it was time to go on air.
I did fine on the interview, extended because the guest after me was, sadly, a no-show. I muddled through the next hours working with the other commentators and meeting with Dan Burke, Executive Director of the National Catholic Register (awesome guy). Somewhere in there, my luggage arrived. I was in a sleepy haze the whole day. I'd finished the entire pot of coffee I'd made that morning and it didn't help one bit. I could only pray and hope that adrenaline would carry me through the jubilee broadcast.
The broadcast began at 1pm. It was was challenging, intense and…exhilarating! I'd never worked on a live stream before, nor had I done live commentary. It was fascinating to see and be a part of it. I loved every stressful, quickly-passing minute. Check the screen, check the texts, compare the master with the translation, check the screen, check the texts, think of something interesting to say, do station identification, check the screen… Afterward, the producer came into the studio to express his pleasure with the outcome. I've gotten compliments from others, too. Thank God for his graces and adrenal glands.
Time to rejoice
We rejoiced on our way back to the guest house, relieved we'd made it through and thankful to the Holy Spirit for guiding us. The other two flew out that evening, and so they had to pack up and go. I volunteered to make some coffee. That's when I noticed that the coffee I'd made that morning was DECAFFEINATED! No wonder I'd struggled to wake up! That goes on my "Never Make This Mistake Again" list. Geesh.
Friday night passed much better than the previous one, beginning with a Holy Hour in the EWTN Chapel, a relaxing supper and some decent sleep. On Saturday morning, I again visited Jesus in the chapel, ambled the grounds and had brunch and did a sliver of sight-seeing with a friend before my afternoon flight. As we pulled up to the airport, I thought to myself, After all that happened at the beginning of this trip, nothing else can possibly go wrong.
You'd be surprised. Nonetheless, I made it home safe, sound, and grateful to God for his Divine Providence. Throughout the trip, I could actually see the back-and-forth between God and the "someone" who wanted to deter me. We don't often get to see that in such a play-by-play manner. I'm glad I did.