by
Mike Eisenbath
on Sep 09, 2015 in
Evangelization
,
Featured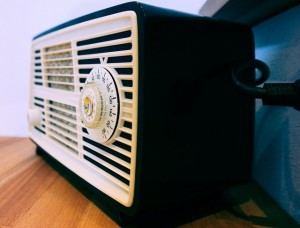 For quite a while, I've tried to give up watching the news on TV each night. My radio almost always has been tuned to St. Louis CBS affiliate KMOX, "NewsRadio 1120," for news, traffic, weather and sports – until about six months ago, when I decided to listen only to St. Louis Cardinals baseball.
All that news – all that bad news – just wasn't good for me.
I received my degree 33 years ago from the prestigious School of Journalism at the University of Missouri in Columbia. Even though I focused on sports, I knew what the world of news and journalism was like. The mantra for TV stations long has been: "If it bleeds, it leads." As the New York Times observed in a March 2013 story, a journalist's rule usually has been that bad news sells.
The headline on that Times story, though, was this: "Good News Beats Bad on Social Networks."
In part, the story said that "articles and columns in the Science section were much more likely to make the list [of things shared on social media] than non-science articles. [The researcher] found that science aroused feelings of awe and made Times readers want to share this positive emotion with others. Readers also tended to share articles that were exciting or funny … but not articles that left them merely sad. They needed to be aroused one way or the other, and they preferred good news to bad. The more positive an article, the more likely it was to be shared."
We really do like receiving good news. I think that's one reason so many people are attracted to Jesus Christ and why we spend so much time focusing on his life and words in the four Gospels of Matthew, Mark, Luke and John.
Mark opens his book this way: "The beginning of the gospel of Jesus Christ, the Son of God." The word "gospel" means "good news." The gospel of Jesus is the good news of his coming to earth, of forgiving the sins of all who believe in him, ask his forgiveness, repent and follow him.
I thought about good news during the Scripture readings we heard proclaimed during Mass last weekend. Those readings immediately started on a good note with a selection from the book from the prophet Isaiah.
"Say to those whose hearts are frightened: Be strong, fear not! Here is your God, he comes with vindication; with divine recompense he comes to save you."
I'd love to hear those words proclaimed in truly good-news fashion. Be strong! Fear not! Here is your God, who has come to save you! What could be better than that kind of news?
I went searching for other kinds of good news and found quite a bit, actually, especially on two websites: Good News Network and Huff Post Good News. Here are some sample headlines I found there:
"Five Percent of Iceland's Population Volunteer to Take in Syrian Refugees"
"Reverse Begging: Man Gives Away Money at Intersection"
"5-Year-Old Girl's Stem Cells Help Put Brother's Cancer In Remission"
Great stuff. Really, how can you not feel better after reading such stories? But the news can be even better than that. In Sunday's readings, we heard Isaiah's prophecy: The blind will see. The deaf will hear. Crippled men and women will be able to leap. Streams will burst forth in the desert and rivers will appear in treeless plains. The oppressed with receive justice, the hungry will have food. Captives will be set free. Sand will turn into pools of water. Strangers will find protection. Widows and orphans will be sustained.
And, assured James in his New Testament letter, those who lack will be given much.
"Listen, my beloved brothers and sisters. Did not God choose those who are poor in the world to be rich in faith and heirs of the kingdom that he promised to those who love him?"
The evangelist Mark told us about all the miraculous works Jesus performed, then how the Lord tried to keep it something of a well-kept secret. Alas, the more Jesus asked the people to keep mum, the more they spread the word about all they had seen.
Well, of course. It was "good news," after all. Nothing spreads faster than good news. So let's go out and share it with everyone we meet.