by
E. L. Core
on Jan 10, 2015 in
Columnists
,
Featured
,
Government & Politics
,
Law & Justice
,
On Media
,
The Social Order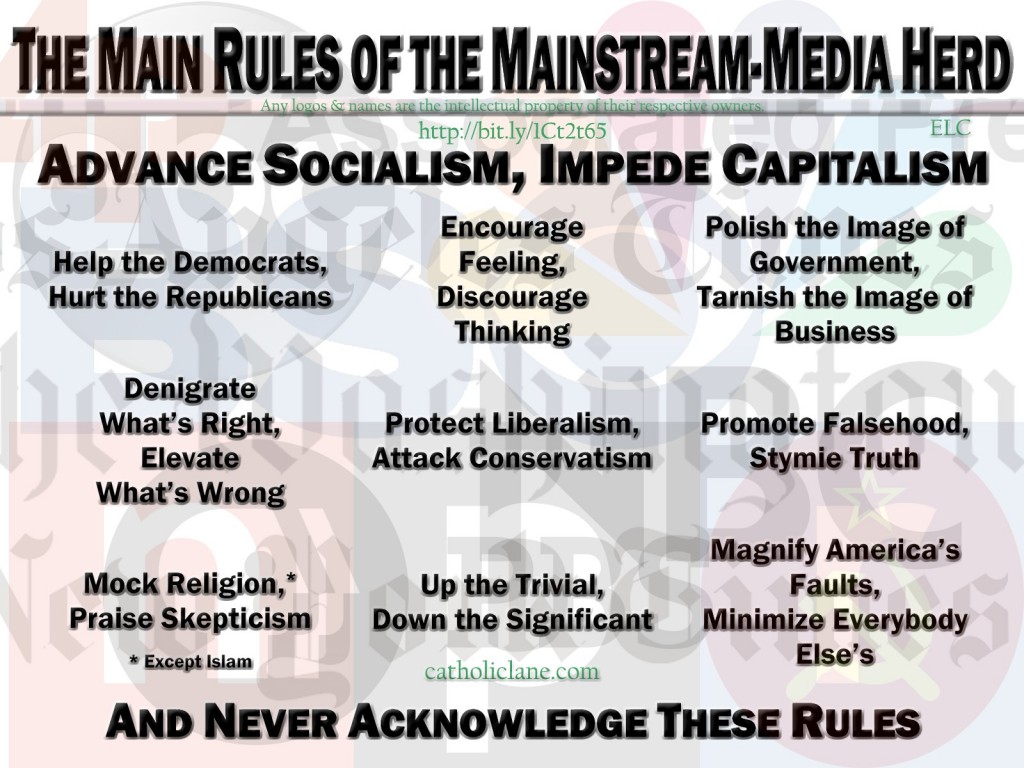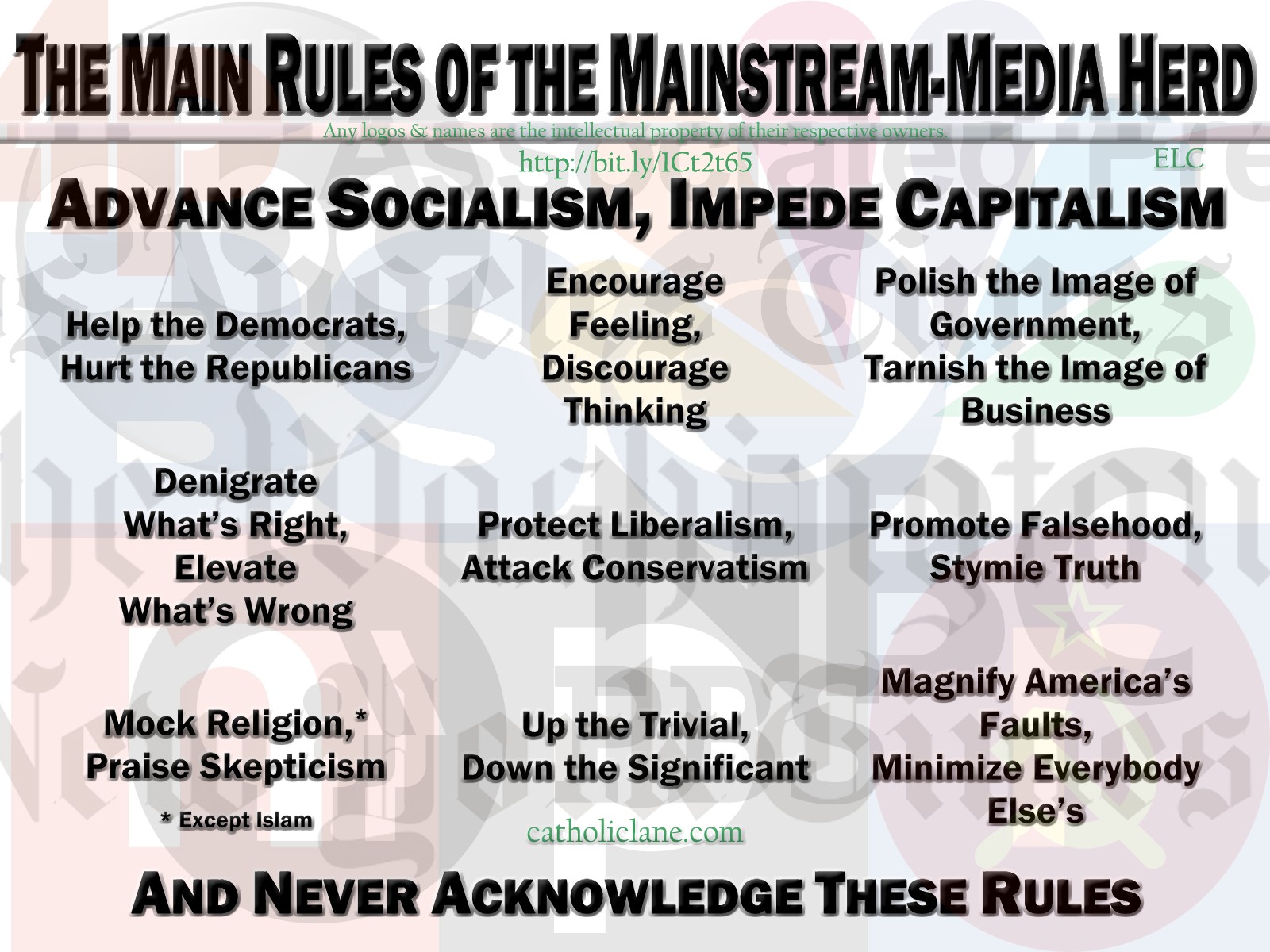 Those rules are not rules in the same way that the laws of nature are rules, that cannot be broken. They are rules in the sense that they describe observed behaviors, much as one might get some sense, at the least, of the rules of a sport or game by observing those who play the game and those who enforce the rules.
The rules were formulated by way of observation over many years. Attempts to order them according to importance have languished. Here follows one approach to analysis that may be helpful.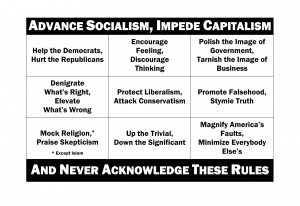 The rules at the top and bottom, in larger typeface, are the most important rules, and they may be considered the rules that bind the others together: the rule at the top is the over-arching rule, which all the other rules support, and for which they exist; the bottom rule is the under-girding rule, which maintains cohesion among them all in service of the top rule.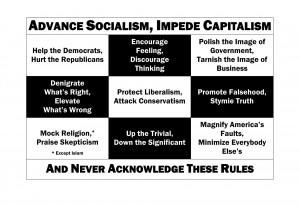 The rules arranged in a diamond-shape have more general targets; they may be thought of as more strategic than tactical. They help to make the more particular or tactical rules, below, easier to employ successfully.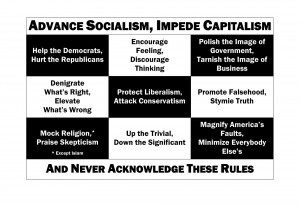 The rules arranged in an X-shape have more particular targets; they may be thought of as more tactical than strategic. The center rule may be arguably the most important among these: the others help to carry it out, and thus to carry out the top rule.