by
Mark Davis Pickup
on Apr 14, 2014 in
Art & Architecture
,
Featured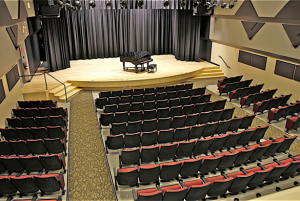 In the small Canadian prairie town where I grew up there is an arts centre named after my mother. The Eleanor Pickup Arts Centre is dedicated to the performing arts.  At center-stage sits a grand piano like a tribute to her. My mother taught piano for 60 years.
Even at the age of 93 years, as she lay dying of cancer in a hospital palliative care unit, she gave final instructions to a favourite young protégé. It's true, I was there to see it.
My mother loved performing arts — whether music, theatre or dance. She loved visual arts such as painting and film. She passed that love on to me. My children and grandchildren are artistic. 
The arts bring such richness to life. Support them in your community. The arts encourage development in young people and enhance community life and give great enjoyment to you. Invest yourself in a local theatre group, music festivals, an arts centre, or perhaps a community writers' guild.
Human beings are creative by nature. Encourage them. Bring beauty to your world.
Valentina Lisitsa plays Ludwig van Beethoven's Moonlight Sonata, Op. 27, No.2, Movements 1,2,3.
It should be noted that Beethoven wrote his Moonlight Sonata in mounting despair of increasing deafness. At the time of this composition, he considered suicide.
In a letter to his brother, Beethoven later wrote "Thanks…to my art I did not commit suicide." Thankfully for our sakes he did not. Beethoven went on to write some of his greatest masterpieces despite his deafness.