by
Jonathan Abbamonte
on Apr 21, 2016 in
Contraception & Abortion
,
Featured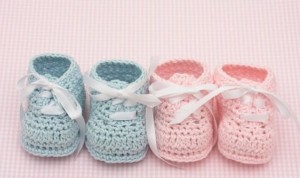 Many women today living in immigrant communities in the United States face discrimination, mistreatment, or resentment from family members if they fail to bear a son. Disproportionately girls are being targeted for abortion in some parts of these communities. The choice to abort is a coerced one, more often than not one pushed by husbands or female in-laws.
The pressure is so strong that some women are being are forced to abort their daughters against their will.
Other women are looked-down upon or nagged by in-laws until they have a son.[1] Still others have willfully sought to abort their daughters simply because the baby was a girl and not a boy.
Anjali (her real name has never been disclosed for privacy reasons), an Indian-American immigrant, was physically abused when she chose to keep her daughter. When she told her husband about her desire to keep the baby, he became very angry and pushed her through a wall. "He said he hoped the baby died," she recalled.[2]
Tragically, Anjali's story is not an isolated incident.
As Sunita Puri and others have documented,[3] women who stand by their decision to keep their baby girls can face physical abuse such as hitting, choking, withholding food, water, or rest, and can suffer acts of violence meant to cause a miscarriage. Some have been threatened with being sent back to their country of origin or have received threats of divorce.
The trend is shocking. Sex-selective abortion happens every day. It has been estimated that over 117 million girls were missing in 2010 as a result of targeted sex-selective abortion worldwide.
Women like Anjali living in Chinese-, Korean-, and Indian-American communities here in the United States continue to face mistreatment or pressure to abort from their own families and girls are being targeted for abortion for no other reason than their sex.
Yet abortion advocates and many lawmakers in Congress refuse to provide even the slightest legal protection for these women. For many, it seems, protecting baby girls from gendercide and women from abuse takes a backseat to unfettered abortion on-demand and without restriction.
A bill introduced by Rep. Trent Franks (R-AZ) called the Prenatal Nondiscrimination Act (PRENDA) would make sex-selective and race-selective abortion illegal and would penalize anyone who attempts to coerce or force a woman into an abortion that they don't want on the basis of race or sex.
In a committee hearing last Thursday, members of Congress blasted PRENDA as contrary to women's choice.
"I don't think we need to be spending time on these kinds of issues that attack Roe v. Wade and woman's choice," said Rep. Steve Cohen (D-TN).
Miriam Yeung, Executive Director of the National Asian Pacific American Women's Forum (NAPAWF), who testified before the committee, was more blunt. "This bill represents a duplicitous attempt to address racial and gender discrimination, while actually intending to chip away at abortion rights," she said.
Others, however, see a need for legislation like PRENDA to protect the unborn from deep-seated racial and gender bias. Catherine Davis, President of The Restoration Project, speaking on behalf of the National Black Prolife Coalition, testified that women who are coerced or forced into a race-selection abortion in this country, rather than exercising women's choice, have not had the choice to keep their baby:
In 2010, a young white female testified that she had gotten pregnant at age 14 by a 22-year-old Black male. Her mother forced her to abort the child stating she could not bring that little Black (expletive) into her home. Despite telling every worker in the Augusta, GA Planned Parenthood, including the doctor, she wanted her child, they aborted her baby. They did not allow her to see the ultrasound or hear the heartbeat, in violation of Georgia law. They also failed to report the statutory rape of a minor, and they readily participated in the forced abortion.
"The Black community has been one of the most hard-hit from the plight of abortions in our community," said Derek McCoy, National Director for the Center for Urban Renewal and Education (CURE), a network of clergy that works to advocate policy to fight poverty among the nation's poor and at-risk.
"Abortionists should not be given a pass to target a woman based on the color of their skin," Davis emphasized.
Anna Higgins, Associate Scholar at the Charlotte Lozier Institute, argued that legislation banning sex-selective abortion is necessary to end bias against women. "Passing this bill is a necessary and proactive step in the fight to end gender inequality," Higgins remarked, "a violent form of sex discrimination in the form of sex-selective abortion… is still permitted within our borders."
An analysis[4] of data from the 2000 U.S. Census found significant male-bias sex ratios among Chinese-, Korean-, and (Asian) Indian-American children born in the U.S. Whereas natural sex ratios at birth are estimated to be anywhere between 103 and 106 males for every 100 females,[5] researchers found a sex ratio of 117:100 at second parity when the first child was a girl and 150:100 at third parity if both of the previous children were female.
Some women have even been forced to become pregnant and abort multiple times before they conceive the son that their husbands and in-laws demand. As Puri, et al. (2011) documents:
It is not right that women must keep getting pregnant and keep getting abortions. We are women, yet we want no daughters. I cannot sleep for days after I had an abortion because I did not want it…I am ashamed.
"Several states have already passed laws banning sex selective abortion," says Steven Mosher, PRI's President. "These include Oklahoma, North Dakota, Kansas, South Dakota and others. Several more, including Indiana, are poised to follow. A federal law banning this kind of gendercide is past due. Sex selective abortion is the worst form of discrimination: It is discrimination that kills."
_________________________________