by
Jonathan Abbamonte
on Jan 27, 2017 in
Contraception & Abortion
,
Featured
,
Law & Justice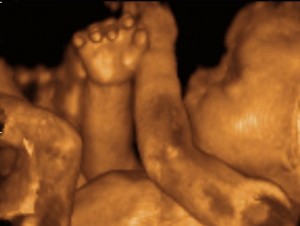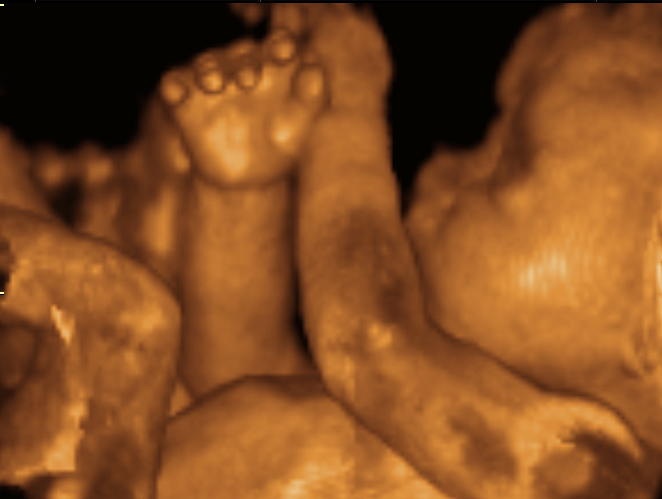 This week, the U.S. House of Representatives passed a bill that would permanently prevent taxpayer dollars from being used to pay for abortion.
The bill , titled the "No Taxpayer Funding for Abortion and Abortion Insurance Disclosure Act of 2017" (H.R. 7), would amend federal law to make the Hyde Amendment permanent. Currently, the Hyde Amendment is subject to Congressional approval every year in the annual appropriations or omnibus spending bill.
Currently, a companion bill in the Senate has 38 cosponsors. The bill has been referred to the Senate Committee on Finance where hearings are currently underway to consider the nomination of Rep. Tom Price as Secretary of the Department of Health and Human Services. President Trump has promised to sign the bill into law if it reaches his desk.
Like the Hyde Amendment, H.R. 7 not only prevents taxpayer money from being used to fund abortion procedures, the bill also seeks to prevent federal funds from being used to subsidize health care plans that include abortion coverage. Unfortunately, also like Hyde, H.R. 7 includes exceptions for rape and incest.
However, H.R. 7 goes even further than Hyde in blocking taxpayer funding for abortion. The bill would also prevent federally owned or operated health care facilities from performing abortions and would prohibit physicians and other health care workers employed by the federal government from performing abortion when working in their capacity as government employees.
H.R. 7 also extends Hyde protections to all funding across the federal government, not just federal funds annually appropriated to the Department of Health and Human Services as Hyde formerly did.
The bill also specifically prevents federal subsidies from being used on health care plans that include abortion coverage in the Affordable Care Act (ACA) exchanges. Currently, the Hyde Amendment does not apply to federal subsidies, credits, or cost-share reductions under the ACA.
Under the ACA, it was left up to the states to decide whether or not to prohibit abortion coverage in their state health care exchanges. Because of the balance of power in many states, some state legislatures were unable to opt out, leaving many health insurance plans in the state exchanges that pay for abortion.
In some states the ACA has left many families that have have been dumped into the exchanges with no option but to purchase a health insurance plan that includes abortion coverage. According to the Family Research Council and the Charlotte Lozier Institute, in Hawaii, Massachusetts, Vermont, Washington, and Alaska all health care plans available through the state exchanges include coverage for elective abortion. And in the state of California, all individual health care plans in the state are required to cover elective abortion by California law. [1]
But regardless of which state you live in, because of the ACA, all Americans are forced to pay for subsidies for abortion coverage in their taxes.
How, you might ask?
Health care plans that include abortion coverage qualify for federal subsidies and cost-share reductions under the ACA. The money used to provide federal subsidies comes from a variety of sources, including Medicaid and Medicare, which are partly funded through income and payroll taxes respectively. As a result, Americans across the country pay for these abortion subsidies in one way or another.
Currently, the ACA requires plans that include abortion coverage to create a separate account for paying for abortion services, separate from premiums used to fund all other services provided under the plan. Federal subsidies are not supposed to be permitted to go into the abortion services accounts in these plans. Health insurance providers were also required to collect a separate premium specifically for the abortion coverage and enrollee's are supposed to be able to see the abortion coverage itemized as a separate charge on their bill. However, when the Government Accountability Office investigated compliance with the law a few years ago, it was found that almost all of the 18 health insurance companies surveyed by the GAO were at that time not collecting separate premiums for abortion coverage and none of the surveyed providers were they itemizing abortion coverage as required by law.
H.R. 7 would remove the accounting gimmick put in place by the Obama Administration and would prohibit federal subsidies from going into any health insurance plan that includes abortion coverage. Those who want abortion coverage would be required to purchase it separately and such coverage would not qualify for federal subsidies.
Forcing all Americans to pay for abortion coverage in health insurance plans not only enriches a bloated abortion industry, but also violates conscience protection rights. An overwhelming majority of Americans believe that taxpayers should not be forced to subsidize abortion.
According to a Knights of Columbus/Marist poll released this week, 61% of Americans (margin of error +/-1.9 pts.) either "oppose" or "strongly oppose" paying for abortion through their taxes.
Isn't it time that Congress put a stop to taxpayer funding for abortion?
___________________
[1] California residents can still purchase a health care plan that does not include coverage for elective abortion by selecting a multi-state plan on the California state health care exchange. Multi-state plans are federal plans and thus not subject to this restriction.