by
LifeSiteNews.com
on May 31, 2012 in
Contraception & Abortion
,
Featured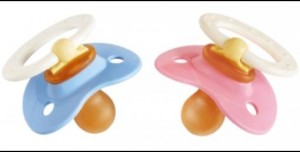 A bill to outlaw abortions based on a child's gender received a strong majority of votes in the U.S. House of Representatives Thursday but failed to gain the two-thirds margin of support needed for passage.
The House voted 246-168 in favor of H.R. 3541, known as the Prenatal Nondiscrimination Act (PRENDA). 226 Republicans and 20 Democrats (Altmire, Barrow, Boren, Cooper, Costello, Critz, Cuellar, Donnelly, Garamendi, Holden, Kissell, Lipinksi, Lynch, Matheson, McIntyre, Peterson, Rahall, Reyes, Ross of AR, and Shuler) voted yea; while 161 Democrats and seven Republicans (Amash, Bass of NH, Bono Mack, Dold, Hanna, Hayworth, and Paul) voted no. Eight Republicans and nine Democrats were absent.
The bill would make it a federal offense to knowingly perform a sex-selection abortion or coerce a woman into such a procedure, or to transport a woman across state lines or into the United States to obtain a sex-selection abortion. The woman herself is not liable for prosecution.
President Obama had announced his opposition to the measure a day earlier, claiming that the bill would result in "subject[ing] doctors to criminal prosecution if they fail to determine" a sex-selection motivation. The National Right to Life Committee criticized the excuse by pointing out that the bill explicitly bars requiring abortionists "to inquire as to the motivation for the abortion" if it were unknown to them.
Another prominent opponent of the bill was Planned Parenthood. The abortion chain, which was caught on video published this week encouraging sex-selection abortions in Texas and New York, said it opposed "gender bias" but confirmed it does perform sex-selection abortions upon request.
Sex-selection abortions, often fueled by son-preferring Asian cultures indigenous to China and India, normally result in the extermination of unborn girls. At least one poll has found 77% of Americans opposing the practice.
House Minority Whip Steny Hoyer (D-MD) had warned Wednesday that the bill presented a difficult ultimatum for pro-abortion politicians, because voting against it would be seen as condoning gendercide.
"I think this has come up because someone has decided politically that it was a difficult place to put people in," said Hoyer. The lawmaker said he is against abortion based on the baby's gender but that "a woman and her doctor gotta have the choice of what alternatives she wants to choose."
Tom McClusky, Senior Vice President for Family Research Council Action, said he was "deeply saddened" by PRENDA's demise.
"That anyone on either side of the political aisle would vote against a bill preventing gendercide in the United States is profoundly troubling," said McClusky.
"We are heartened that a strong majority of House members voted to ban performing or coercing abortions for the purpose of eliminating unborn babies of an undesired sex – usually, girls," said NRLC Legislative Director Douglas Johnson. "Shamefully, President Obama, and a minority of 168 House members, complied with the political demands of pro-abortion pressure groups, rather than defend the coerced women, and their unborn daughters, who are victimized by sex-selection abortions."
NRLC pointed out in a release Thursday that the Planned Parenthood Federation of America (PPFA) had warned legislators that it would score the PRENDA vote as a vote against "women's health."
"So, for PPFA, abortion for sex selection is just another menu option, except where it is illegal – and PPFA vehemently opposes making it illegal," said the pro-life group.