by
Dorothy Joseph
on Feb 03, 2012 in
Featured
,
Life Issues & Bioethics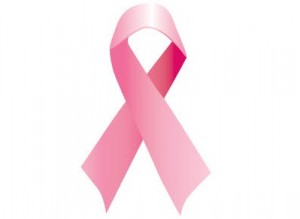 For the past several years, it is positively maddening to shop during the month of October.  I really do love the color pink—in roses especially, and we had a pink living room once, and of course both of our girls went through the pink princess stage—but seeing those pink ribbons, pink Cheerios boxes, balloons, NFL football helmets, only brings me angst. One reason has been obvious to me, but the other just occurred to me as I read this morning's news about the Komen Foundation.
Just three days ago, the loops and tweet lines were buzzing with the fabulous news: The Komen Foundation was defunding their Planned Parenthood affiliates! Yaaay! Komen now was free to truly research— scientifically, in fact—to help investigate ALL of the possible origins of breast cancer (abortion and artificial hormones, perhaps?). Maybe we would be one step closer to our culture acknowledging the pain suffered by women who were post-abortive, with less funding for the largest provider of that misery in the world—Planned Parenthood. Finally, I could round up our October bill at the grocery store and contribute for Breast Cancer research after years of saying no (and sometimes more)!  Thank you, Lord.
Well–that was short-lived. On this day, the First Friday in February, Komen has reversed its reversal, and I have just sent an email (curiously, no real people available on their donor line) asking for our very first donation- ever- to be returned.
What does this have to do with the pink color that smothers all possible commercial venues during the month of October? Well, on one hand, pink is a great reminder to think of, pray for, and remember all of the women who have suffered with this terrible cancer, including extended family members and neighbors.
On the other hand, the pink is upsetting because the largest and most obvious organization active in this cause is Komen, which has willfully ignored research, and is willing to pretend that the money given to Planned Parenthood affiliates will not somehow be used for eliminating little baby girls who have not been wrapped in little pink blankets for the past forty years. What a mind-twister to believe that the money from Komen doesn't somehow supplement that, if only to further free up PP's funds for breast cancer screening for their more insidious activities. The pink is just too hypocritical a reminder of those babies, and those other suffering women.
But let's consider the color pink, and the Sacred Heart of Jesus, in whose honor we try to attend Mass and make a good Confession each First Friday. Pink: red as blood; white: pure as lamb's wool. The colors of the rays issuing forth from the side of Christ in his Divine Mercy.  How fitting to ponder that mixture, pink, meant to symbolize a particular suffering of women, in the light of Christ's urgent pleas to commit ourselves to His Heart and to His Mercy.
Yes, yes, but pink is also a middle color—between hot and cold, lukewarm. Consider the words of the Lord in the book of Revelations 3:15:  "I know your works: you are neither cold nor hot. Would that you were cold or hot! So, because you are lukewarm, and neither cold nor hot, I will spew you out of my mouth." (Ignatius RSV) Wow—as pink as a glob of spent gum stamped into the sidewalk.
So, Komen Foundation, what will it be? For now, you will never see my "green" or "silver" again!