by
Americans United for Life
on Oct 05, 2011 in
Featured
,
Life Issues & Bioethics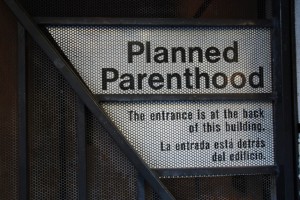 When a Washington Post reporter broke the news last week that the abortion mega-provider Planned Parenthood is under investigation by Rep. Cliff Stearns and the House Committee on Energy and Commerce, Americans United for Life was quickly at the center of the debate as a result of AUL's ground-breaking report, "The Case for Investigating Planned Parenthood," released in July.
The Associated Press noted: "At issue is whether taxpayers are unwittingly underwriting elective abortions." The reporter went on to quote Dr. Yoest saying, "The American taxpayer does not want to be in the business of abortion, and this investigation is an important first step toward ending public funding of the nation's largest abortion provider."
 
Planned Parenthood and its allies immediately went on the attack. Planned Parenthood President Cecile Richards' first response was to claim that this effort was pure politics and that no improprieties had taken place.
 
Dr. Yoest responded: "Prove it. Open the Records. Cecile Richards needs to account for the conduct of the abortion mega-provider. Substantial evidence exists that Planned Parenthood is an abuse-laden organization requiring Congressional oversight."
 
The need for a Congressional investigation to monitor the more than $360 million in annual taxpayer funding to Planned Parenthood and to examine certain Planned Parenthood internal practices became a key issue as hostile media went on the attack. But public accountability for public funds has been much on the mind of Congress of late.
 
The Gainesville Sun in Rep. Stearns' home state of Florida noted, "Fresh from drawing national attention to the boondoggle that was Solyndra, the failed solar energy company that received more than $500 million in taxpayer-funded loan guarantees from the Obama administration, U.S. Rep. Cliff Stearns has now set his sights on Planned Parenthood … Stearns first signaled that an investigation was in the works back in July, after Americans United for Life, or AUL, a pro-life group, distributed a report that outlined the group's alleged malfeasance."
 
On MSBNC Saturday, reporters from left-leaning publications tried to assert that there were not enough financial irregularities to justify the investigation and that poor women and girls would be hurt if Planned Parenthood was cut off the public dole. But in a Friday Washington Times opinion piece, AUL's Vice President of Legal Affairs Denise Burke detailed how poor women and girls truly receive their medical care – without the help of the nation's largest abortion provider. Click here to read the entire article.
 
To watch Dr. Yoest on MSBNC Saturday, click here. To read further analysis from AUL's premier legal team regarding this long-overdue investigation, click here.