by
Rebecca Oas Ph.D.
on Aug 24, 2015 in
Contraception & Abortion
,
Featured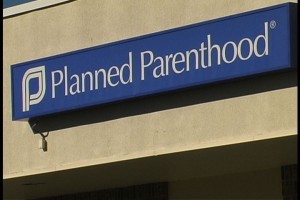 For over two decades, the UN has maintained a compromise: abortion is not a human right, but where it is legal, it should be safe – at least, for the mother. Planned Parenthood has long fought to erode legal protections for the unborn, but recent events reveal that the global abortion provider has little regard for the law, even as it receives the majority of its funding from government grants.
A series of undercover videos from the Center for Medical Progress reveal high-level staff at Planned Parenthood in the U.S. haggling for higher prices for brains, lungs and livers of aborted babies for use in medical research. One video shows their Senior Director of Medical Services discussing partial birth abortions – which she describes as "not a medical term, it doesn't exist in reality." But it is a legal term, and she refers to the legal ban on the procedure as "a law, and laws are up to interpretation."
Now, lawmakers in the U.S. and Europe are debating the merits of withdrawing government funding from Planned Parenthood, and its supporters are attempting to downplay the importance of abortion among the services it provides. But Tewodros Melesse, the Director-General of International Planned Parenthood Federation (IPPF) based in London, is more defiant posture.. He published an article on the Huffington Post last week defending abortion, and IPPF's mission to provide it, regardless of the law.
Melesse argues, "If [women] who do not want to continue with a pregnancy are denied their right to an abortion through safe and legal means, they will seek an unsafe abortion." However, there is no international law or right to abortion that supercedes national statutes.
Melesse also assumes that laws protecting unborn children do not deter women from getting an abortion. IPPF's approach for "settings where abortion is highly restricted" is "harm reduction," which he summarizes as "ensur[ing] that women have the information, resources and support to end an unwanted pregnancy safely" by providing "accurate and comprehensive information about their options, so that they can make a fully informed choice."
IPPF is not working alone – in recent years, the World Health Organization (WHO) has issued multiple guidance notes for the purpose of "demedicalizing" abortion by expanding the provider pool to include nurses and midwives and potentially the mothers themselves. Pro-abortion groups successfully lobbied WHO to include misoprostol – which can induce abortion – on their "essential medicines list" to ensure its easy availability in all communities.
What IPPF and WHO, along with the international abortion lobby, have in common is funding from wealthy governments – the same nations that have unsuccessfully campaigned to create a human right to abortion within the UN and other international institutions. IPPF receives 72% of its funding from government grants – particularly from Nordic and other European countries – according to its 2014 financial report. The recent WHO guidance on broadening the range of abortion providers likewise received support from the Norwegian government.
Unlike WHO, IPPF does not receive its mandate from donor countries, but has instead found wealthy nations willing to promote its preexisting agenda. But as recent statements from Planned Parenthood officials reveal, the international compromise that was intended to allow pro-life countries to protect their unborn children is under threat from an organization, funded by foreign pro-abortion governments, that believes itself to be above the law.