by
Julie Filby
on Jan 24, 2012 in
Featured
,
Parenting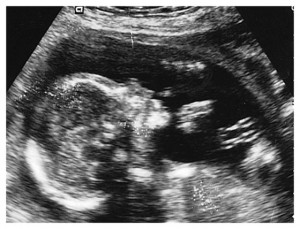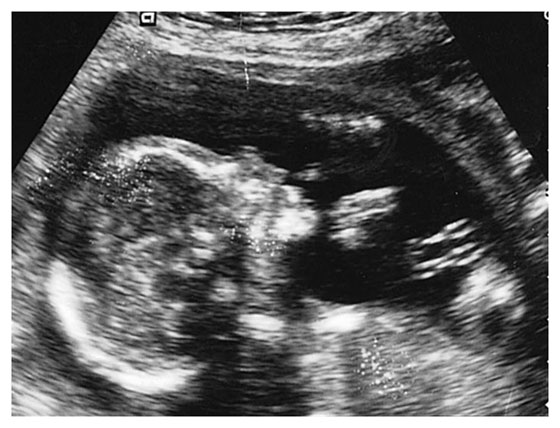 At adoration last week, I prayed a rosary for a dear friend who recently lost a baby eight weeks into her pregnancy. My heart breaks for her.
As I prayed in the quiet chapel, my heart became even heavier thinking about the loss of our own pregnancy at 13 weeks, around this time in 2006. The ultrasound technician searched and searched my belly for that rapid 'thump-thump-thump' she'd found easily just days earlier:
"I can't find the heartbeat."
Not a sentence I was prepared to hear.
The grief at the loss of a pregnancy can be misunderstood and even dismissed. Finding out you're pregnant sets off a wave of joy, worry and hope. When it ends without the chance to meet the little guy or gal you instantly fell in love with, it's painful.
I've always felt some regret about how we memorialized our loss. We didn't name our baby; we just affectionately called him or her "Number 2." Last year the subject came up when I read the book Heaven is for Real.
[For the record, I'm not here to defend whether or not this book is for real, which I realize is up for debate—it's just a nice comforting story either way.]
The book is about 4-year-old Colton who dies and makes a quick trip to heaven before being revived. When he comes back, he shares stories of his visits with Jesus, along with family members he never could've known, including a sister:
Colton: "Mommy, I have two sisters."
Mom: "No, you have your sister, Cassie…"
Colton: "No. I have two sisters. You had a baby die in your tummy, didn't you?"
As his mother tries to hold it together, he continues.
Colton: "It's okay, Mommy. She's okay. God adopted her."
He goes on to tell her the baby had dark hair, just like her: a thrill for the mother of two tow-head blonds, like their father.
Mom: "What was her name?"
Colton: "She doesn't have a name. You guys didn't name her."
Mom: "You're right…"
Colton: "Yeah, she said she can't wait for you and Daddy to get to heaven."
From then on the parents claim whoever gets to heaven first gets to name her, since they couldn't agree on a girl's name during the pregnancy.
Sorry, Number 2. You deserved better and you'll get it (I have some names in mind!). In the meantime, know how much we've missed you and look forward to meeting you one day. Please pass along a big 'thank you' to your adopted Father from us, for welcoming you home!