by
Randall K. O'Bannon, Ph.D
on Oct 29, 2014 in
Contraception & Abortion
,
Featured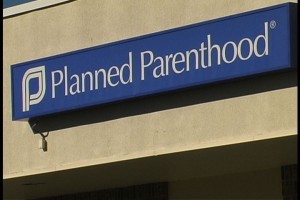 Though abortions are significantly down in the U.S. as a whole, business is booming at Planned Parenthood. Even while abortions have dropped to totals and rates not seen since the early days of Roe v. Wade, Planned Parenthood has been on building spree, putting up giant abortion mega-clinics all over the U.S. A new $9 million "health center" just announced by Planned Parenthood of New York City for Queens is just the latest.
Annual abortions hit 1.6 million in the U.S. in 1990, but as of 2011 had dropped to 1.06 million a year. During that same time frame, however, abortions at Planned Parenthood went from 129,155 to 333,964, an increase of nearly 259%! Put another way, Planned Parenthood's share of the abortion market went from 8% to nearly 32%.
Planned Parenthood has been able to corner the abortion market by aggressively promoting abortion, chemical abortion in particular, by forcing its affiliates to add abortion to their offerings, and by building giant, shiny new abortion mega-clinics which garner them great publicity and attract new customers.
This month, Planned Parenthood of New York City (PPNYC) announced in the New York Times (10/15/14) the building of a new $9 million facility in the Long Island neighborhood in Queens. The group already has high volume clinics in New York City's other boroughs in Manhattan, Brooklyn, the Bronx, and Staten Island, performing 17,890 abortions for 50,300 clients in 2013 (PPNYC, "Agency Overview"  ). (Planned Parenthood often tries to say that abortion represents only a small fraction of its services to clients. With about 36% of clients walking through the door having abortions, they do not try to make that argument at PPNYC.)
The expansion in Queens, New York, is emblematic of PPFA's aggressive outreach. Over the past ten years, dozens of giant clinics, many 10,000 square feet or more, have opened in California, Texas, Massachusetts, North Carolina, Colorado, Florida, Illinois, Tennessee, Oregon, Nebraska, and other states. Several others have opened in New York.
A press release indicates that the new Queens clinic will be a "modern, patient-centered" 14,000 square foot facility that will provide "a full range of sexual and reproductive health services," including, of course, abortion. The new center is scheduled to open in 2015 and is conveniently located near a subway line servicing several trains.
PPNYC expects the new mega-clinic to pick up the nearly 5,400 Queens residents they have been seeing at their other local centers but expects the new center to be able to handle more than three times that many. If 36% of the anticipated 17,500 clients to the new clinic have abortions that would add more than 6,000 abortions a year to PPNYC's already considerable pile of corpses.
Sadly, the new killing center not only had the verbal blessing of many local political officials (ten are quoted in PPNYC's press release), but also their financial support, with the Queens delegation of the city council helping to allocate $737,000 from the city budget. Assemblywoman Catherine T. Nolan was able to secure $250,000 from the state, the Times notes, and was quoted in the PPNYC's release saying "Having a Planned Parenthood health center in our community will support families across Queens in getting the medically accurate information and health services they need to keep loved ones safe and healthy."
"Health services" like abortion obviously do not keep "loved ones" like unborn children "safe and healthy," but the tragic irony of her own words seem lost on politicians like Nolan.
And so, instead of celebrating the opening of a new parks or playgrounds or ballfields, the politicians are trumpeting their support for a new clinic built by Planned Parenthood, the nation's biggest abortion chain, which is further expanding its already considerable abortion empire.
It will hardly be a day of celebration for unborn children, which may now be Queen's most vulnerable residents.
Reprinted with permission from National Right to Life.