by
Judie Brown
on Jul 02, 2014 in
Contraception & Abortion
,
Featured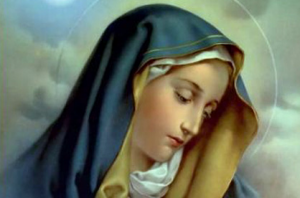 For many years Jim Sedlak and his battalion have worked tirelessly to end the Planned Parenthood reign of terror. Among the many ways he has led is through his hundreds of talks, his commitment to educating parents, and his devotion to prayer, particularly through the intercession of the Blessed Virgin Mary.
So it came as no surprise to me when he shared an inspired idea he described as a grassroots effort to bring Jesus, the Son of God, to the doors of Planned Parenthood facilities across America through His mother Mary. The idea developed into a full-scale campaign dubbed "Bringing Jesus to Planned Parenthood through Mary."
And, as they say in the news business, the rest is history.
The fruits of the campaign, begun in April of 2010, continue to pour forth. The most recent is, according to the pro-life people of Fond du Lac (FDL), Wisconsin, the announcement that the local Planned Parenthood will close its doors for good. One of the many people involved for years in prayerfully protesting this particular Planned Parenthood facility e-mailed Jim, saying,
I would like you to let it be known that we believe the victory in FDL is directly connected to our campaign of "Bringing Jesus to Planned Parenthood through Mary." We have been praying with the images of Our Lady and saying the prayers provided on the images for some time. Thanks to this initiative of ALL, 36 years of PP's presence in our community has ended. Our Lady has answered our plea: "Please Stop Planned Parenthood."
When Jim shared that e-mail with American Life League staff, a unanimous prayer of thanks ascended through the rafters as we all realized, once again, that the real power of the work we do rests never in our hands, but always in the hands of Christ and His mother Mary.
Historically, the Bringing Jesus to Planned Parenthood through Mary campaign has had many such victories thanks to the faithful people who have become involved—those who respectfully pray and who carry the placards to Planned Parenthood facilities nationwide. The victories attributed to Our Lady are too numerous to list in this brief commentary, but here is a bit of additional success.
In Birmingham, Alabama, this past February a Planned Parenthood surgical facility temporarily shut down. With persistence, this office will close for good.
In August 2013, Rita Diller, national director of Stop Planned Parenthood International, reported that in Midland, Texas, a Planned Parenthood abortion facility had closed because "pro-life forces in the Midland/Odessa area have fought valiantly for the closure, bringing Jesus to Planned Parenthood through Mary every step of the way. Citing political 'attacks from state lawmakers,' Planned Parenthood of West Texas announced that the facility will close by the end of August."
In addition, there have been Planned Parenthood closings in Colorado Springs and LaJunta, Colorado, and Manville, New Jersey.
In each case, the explanation is the same. According to Diller:
1) Planned Parenthood will not thrive in an area where there is an intense, unrelenting campaign to bring Jesus to Planned Parenthood through Mary
2) Planned Parenthood cannot survive without government funding
3) Shining a light on the personhood of the preborn is among Planned Parenthood's worst nightmares.
On-site prayer works! Defunding works! Personhood is key! The three work hand in hand to bring an end to Planned Parenthood. Congratulations to all who put Mary in the lead in this battle against good and evil, against life and death!
Some things speak for themselves. Some facts need no explanation. Some miracles happen because of the persistent, consistent witness of those who have taken the task seriously. Bringing Jesus to Planned Parenthood through Mary is a campaign worthy of anyone's time.
Through prayer, silent witness, and sacrifice, God can and does work miracles.
Join American Life League's campaign today. Save lives! Save souls!