by
Tom Purcell
on Jan 14, 2014 in
Contraception & Abortion
,
Featured
,
Law & Justice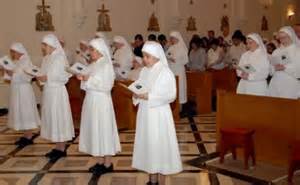 It's a story about how freedom is all.
I speak of the Little Sisters of the Poor, an international congregation of Roman Catholic nuns who have devoted their lives to caring for the elderly poor.
I am lucky to know more about this remarkable organization than many.
In 2007, I wrote a column about Gorman Johnston, who was living in the Little Sisters retirement home in Pittsburgh, PA. I was scheduled to interview him one wintry December night, but didn't want to go.
It was dark outside and bitter cold. The roads were icing up. I'd had a big party at my home the night before and my head was throbbing — but I went.
I met Gorman in a sitting room near the entrance and he told me his story.
When his wife had died a few years before, his doctors told him he needed care, too. They said he should move to a retirement home.
He was a longtime volunteer at the Little Sisters home — he did odd jobs to repay the nuns for caring for his elderly mother in her last years — and was lucky when a spot opened up for him there.
The best part of the story is that the nuns found a clever way to accommodate his dog, Abner. They arranged for a married couple, two regular volunteers, to adopt Abner. They took Abner home at night and brought him to stay with Gorman during the day. Abner quickly became the beloved house dog.
It was a grand story, but as soon as the interview was done, I wanted to go home — but Sister Regina urged me to tour the home.
I was immediately struck by the laughter and camaraderie on every floor — even in the infirmary, where people are near their end, joy was abundant.
There were several people there, mostly women, sitting in wheelchairs and hooked to IVs. They were in their very last stage of life — yet they were cheerful.
One woman called me over. She put her hands on mine and told me she wished me and my family the merriest Christmas.
Sister Regina introduced me to 93-year-old Nick, whose eyes sparkled with mischief and intelligence. He loved to sing and took requests. He belted out a Sinatra song that was remarkable.
Most cheerful of all were the nuns who cared for the elderly residents. They loved their work — loved serving God by bringing dignity to the last years of others' lives.
By the time we finished our tour, I was glowing. My mood had been transformed by what I had witnessed. There was a powerful presence there — in my view, the presence of God.
Which brings us back to freedom.
The nuns who live and work at the home are freely practicing their faith. They voluntarily chose to do their godly work.
Their vow is to advance the dignity of life for every person, no matter how weak or unwanted. They can never support any program that runs contrary to their beliefs — they can never fund insurance policies that cover the cost of contraception, abortive drugs and sterilization.
Our federal government has a different notion, however. It has mandated that these things must be covered by law. It has made some exceptions for religious organizations, but to become exempt, the Little Sisters must submit a waiver form to the government.
That is, they can only be exempt from the law at the pleasure of the federal government — until the federal government one day arbitrarily changes the rule, as it is doing now with so many other rules and regulations.
So the Little Sisters sued.
They argue that their constitutional right to freely practice their faith is being obstructed by our ever-growing government. They are right. Supreme Court Justice Sonia Sotomayor recently issued an injunction siding with them.
As I said, this is really just a story about freedom. This is what it looks like when the state disagrees with the religious convictions of a private organization and slowly takes that freedom away.
If you want to experience real freedom while you still can, visit the Little Sisters of the Poor retirement home nearest you.
You will be moved by the experience.