by
Ben Johnson
on Apr 04, 2012 in
Contraception & Abortion
,
Featured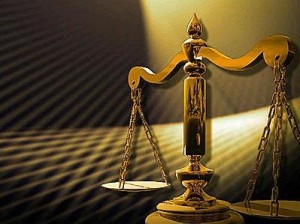 The Justice Department has dropped charges against a Florida pro-life activist and agreed to pay $120,000 in attorney's fees just days after Attorney General Eric Holder filed an appeal against a lower court's ruling in favor of the pro-lifer.
Susan Pine, the president of the non-profit organization FACE Life, told LifeSiteNews.com that she learned federal charges had been dropped on March 23. "They dismissed it with prejudice, which means they won't be able to use it against me in the future, and they also paid my attorneys $120,000," Pine said.
The Obama administration accused Pine of violating the Freedom of Access to Clinic Entrance (FACE) Act on November 19, 2009 – the anniversary of her own abortion – after a vehicle chose to stop and receive a pro-life pamphlet from her in front of the Presidential Women's Center (PWC) in West Palm Beach, Florida. After allowing the clinic to destroy its surveillance tape of the incident, the Justice Department took Pine to court.
Her attorney and many others argued that the Obama administration's sharp increase in FACE Act charges were intended to silence pro-life leaders like Pine.
The prosecuting attorneys repeatedly offered plea bargains in exchange for Pine to agree to end her witness for the unborn. "For awhile they wanted $10,000," Pine said. "Then they decided they would drop the $10,000 if I didn't go in front of any [abortion] clinic in the country."
"There was no question that I would fight it. I didn't want to make any kind of deals like they had suggested during mediation," she said.
According to Pine, the pressure made her more resilient than ever. "I didn't stop," Pine said. "I continued to do exactly what I had been doing for the past 20 years and didn't change anything."
In a press release this afternoon, Congressman Steve Pearce, R-NM, said, "It is clear that Holder's actions were politically motivated." Pine's "actions and her courage to stand up for what is right have led to the saving of innocent lives, and the DOJ's decision is a victory for those fighting for our fundamental freedom of speaking out and voicing our opinions."
U.S. District Judge Kenneth Ryskamp wrote in a scathing ruling in favor of Pine in January that he was "at a loss as to why the Government chose to prosecute this particular case in the first place." "The Court can only wonder whether this action was the product of a concerted effort between the Government and the PWC, which began well before the date of the incident at issue, to quell Ms. Pine's activities rather than to vindicate the rights of those allegedly aggrieved by Ms. Pine's conduct," the judge mused.
Harry Mihet, senior counsel for Liberty Counsel, told LifeSiteNews.com, "It's not everyday that a federal judge accuses the Justice Department of a full-blown conspiracy."
Eric Holder appealed the case to the 11th Circuit Court of Appeals on March 13.
Pine said she "didn't look at that as a bad thing" but "as an opportunity for new case law to be written – and it could have helped pro-lifers across the country."
Just ten days later, Holder reversed course and dropped the charges.
Mathew Staver, the president of Liberty Counsel, said, "It is irresponsible for the U.S. Department of Justice to place politics above principle when deciding to prosecute, and thus attempt to silence, a pro-life sidewalk counselor without any evidence of wrongdoing."
Pine said with the threat of prosecution behind her, she will continue to counsel young women against making a catastrophic mistake. Her organization, FACE Life, offers pregnancy tests, post-pregnancy assistance, and other services to expectant mothers.
She encouraged others who would face trumped-up charges not to cave in. "We can fight these cases," she said. "There's organizations like Liberty Counsel who will defend you for free."
Pine told LifeSiteNews the best part of her sidewalk ministry is the "lives that have been saved and women that we have helped. That makes it all worthwhile."