by
Kirsten Anderson
on Oct 25, 2012 in
Contraception & Abortion
,
Featured
,
Law & Justice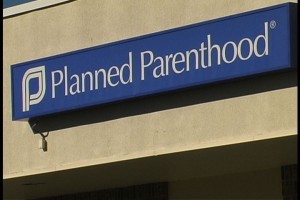 Federal judges this week have blocked two states, Indiana and Arizona, from enforcing laws barring Medicaid payments to abortion providers. As a result, taxpayers in both states will be forced to continue funding Planned Parenthood and other institutions that provide abortions, provided the payments are earmarked for "family planning" and not elective abortions.
Both states recently passed laws blocking government funding of abortion providers. Planned Parenthood sued, arguing that such laws interfere with Medicaid recipients' legal rights to choose any "qualified" provider of medical care. Because the federal government counts Planned Parenthood among its authorized providers, the courts, at least temporarily, have ordered the states to continue paying the organization.
"The people's elected representatives in the legislature decided they did not want an indirect subsidy of abortion services such as payroll and overhead to be paid with taxpayer's dollars and so crafted this law," said Indiana Attorney General Greg Zoeller on Tuesday, after the 7th Circuit Court in Chicago announced their 2-1 ruling to block the Indiana law.
Zoeller said the state plans to appeal the court's decision.
"The will of Indiana taxpayers to close loopholes so that their money isn't used to fund the operations of abortion sellers should be respected," said Steven Aden, a senior counsel for the Alliance Defending Freedom, which helped to write both Indiana's and Arizona's laws.
In Arizona, Rep. Justin Olson told the Arizona Daily Star that he was "disappointed" by U.S. District Court Judge Neil Wake's ruling.
The Republican lawmaker, who sponsored the legislation, said that even if taxpayer money given to Planned Parenthood doesn't directly fund abortions, it helps the abortion providers pay for other things, which lets them spend more on abortions.
Olson says the state will appeal Wake's ruling, and he will keep fighting to take public money out of Planned Parenthood's hands.
"I will continue to push the envelope for the unborn," he said, "and to continue to protect the taxpayers from the procedures they find reprehensible."
Although both rulings are significant setbacks in the fight to defund Planned Parenthood at the state level, neither ruling is expected to be the final word in either case. Both states plan to appeal.
Attorney General Zoeller said, "We will review this opinion more thoroughly with our clients before deciding how best to continue to defend the Indiana law."
A hearing on the Arizona law is expected in December.