by
Kirsten Anderson
on Oct 09, 2013 in
Euthanasia & Assisted Suicide
,
Featured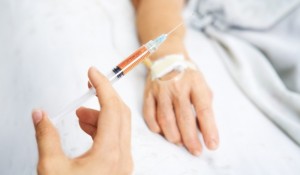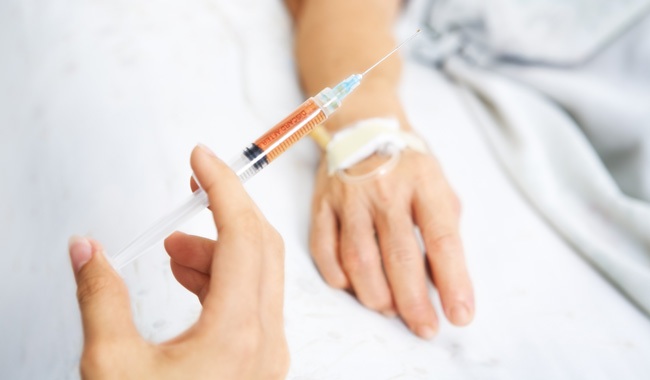 A 44-year-old Belgian woman struggling with gender confusion has been legally euthanized after her sex change procedure was botched, resulting in physical deformities she said made her look like "a monster."
Nancy Verhelst was killed last Monday by the same team of doctors who euthanized Marc and Eddy Verbessem, 45-year-old deaf twins who asked to die after they learned they would likely become blind.  In both the Verbessems' and Verhelst's cases, Doctors David Dufour and Vim Distelmans claimed their patients' emotional distress was so severe as to make life "unbearable" for them.
In Verhelst's case, she had suffered severe emotional abuse from her parents from the day of her birth, resulting in severe gender confusion that led her to believe her only path to happiness was to become male instead of female.
"I was the girl that nobody wanted," Verhelst told Het Laatste Nieuws just before she died. "While my brothers were celebrated, I got a storage room above the garage as a bedroom. 'If only you had been a boy,' my mother complained. I was tolerated, nothing more."
Her mother confirmed as much to the paper, saying that, "When I saw 'Nancy' for the first time, my dream was shattered. She was so ugly. I had a phantom birth."
Her mother's rejection propelled Verhelst toward a life of self-hatred that led her to begin hormone therapy in 2009, followed by a double mastectomy and surgery to build a simulated penis in 2012. But, Verhelst told Het Laatste Nieuws, "none of these operations worked as desired."
"I was ready to celebrate my new birth," said Verhelst. "But when I looked in the mirror, I was disgusted with myself. My new breasts did not match my expectations and my new penis had symptoms of rejection. I do not want to be… a monster."
Her dissatisfaction with the surgery's results led her to seek out Drs. Dufour and Distelmans, who had become famous for their radical interpretation of Belgium's already-liberal euthanasia laws.
The doctors agreed to end her life.
Distelmans told the UK Telegram that Verhelst "was in a situation with incurable, unbearable suffering. Unbearable suffering for euthanasia can be both physical and psychological. This was a case that clearly met the conditions demanded by the law. [Nancy] underwent counseling for six months."
But the case has prompted discomfort in a country that saw a 25 percent spike in euthanasia deaths last year and is currently weighing whether to extend euthanasia laws to cover minor children who wish to die.
Attorney Jacqueline Herremans, who serves on Belgium's committee for monitoring and evaluation of euthanasia, told the Telegram that she had concerns about whether Verhelst's dissatisfaction with the results of her sex change surgery was truly so emotionally damaging as to warrant her death.
"This case seems to meet the requirements of the law. But I do not yet have all the elements to say it with perfect certainty," said Herremans.  "This is a case of conscience, a situation that raises questions. There is no immediate answer. It should begin a long process to understand."
Perhaps the most tragic words of all regarding the case are the words of Verhelst's mother.  Despite all she went through to try and win the love of her family, it seems to have been for naught.
Of her daughter's choice to seek euthanasia, Verhelst's mother told Het Laatste Nieuws, "Her death does not bother me.  I feel no sorrow, no doubt or remorse. We never had a bond."