by
Dr. Paul Kengor
on May 26, 2013 in
Columnists
,
Featured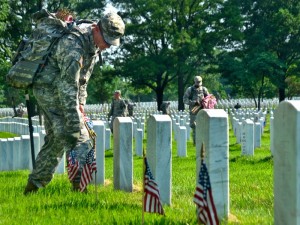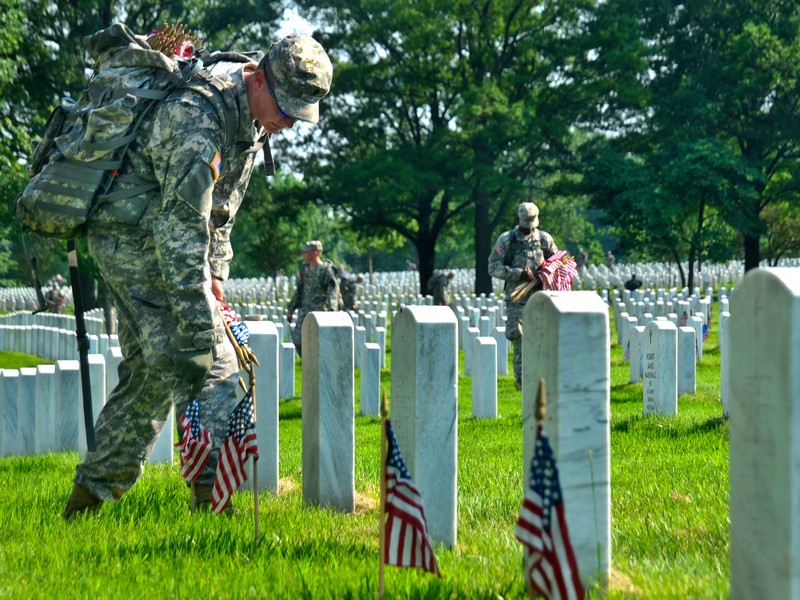 Memorial Day is a wonderful constant. Every year, it never ceases to touch me. My family attends an annual parade in Mercer, Pennsylvania. It's terrific—total old-school. The flags, the courthouse, the kids, the snow-cone stand, the marching bands, and, most of all, the troops from different wars—that is, the survivors who remain with us.
Speaking of whom, Memorial Day always brings another constant, a sad one: each new Memorial Day brings less World War II veterans. They are leaving us at a rapid clip. Anyone who entered World War II at age 18 in 1945—the final stretch when someone could have joined the war effort—would now be 86 years old. Anyone who entered the war at age 18 in 1941 is 90. There aren't as many now as there were 10 years ago, and 10 years from now … well, do the math.
A colleague of mine was reminded of this universal reality just a few weeks ago. His name is Glenn Marsch. He teaches with me at Grove City College in Grove City, Pennsylvania. As a professor of physics, Glenn understands something about constants and universal laws. This Memorial Day will be his first without the constant of his father. He lost his dad in March.
Glenn's dad became a soldier in October 1944, shipping off to the Pacific. He was an army construction engineer, often a dangerous job. He had fellow troops—friends of his—who were killed. He personally incurred a serious wartime injury. Because he didn't talk about the injury (or the war), Glenn didn't learn the full extent of it until the funeral. "My oldest brother revealed that Dad had been burned over much of his body," says Glenn. "He recovered and went back to active duty, but I never saw him on a beach without a shirt and long shorts. Upon smelling something disgusting, he would say, 'smells like human flesh burning.'"
Think about that: Glenn never caught his dad without a shirt and pants or long shorts—not even at the beach in the summer. His father stoically concealed his wounds. Never talked about them.
Glenn's dad instead quietly came home from combat and served his country in another way—as a good, God-fearing American who held a job, loved his wife, raised his kids, and made a better culture and country. And there were millions like him.
Another was John Shrode. Born in Rockport, Indiana, August 11, 1925, just four days after the birth of the girl (Martha) he would marry and take care of for 67 years, John landed on Omaha Beach at 7:35 a.m. on June 6, 1944—D-Day. He was literally among the first Allied troops to storm the beaches of Normandy. The French government awarded him the Croix de Guerre for rescuing France from the Nazis.
"He will forever be my hero," says his daughter-in-law, Kendra Shrode. Kendra's husband, who was John's first-born child, died in 1989 without ever really knowing about John's service. "He had not yet reached the point of talking about it," remembers Kendra. "With my children he did, and I am so grateful they had that opportunity."
John's life wasn't easy. He grew up in a broken home, had only an eighth-grade education, and lost a child. Later in life, he developed three types of cancer, atop other illnesses. He struggled to take care of his wife as she came down with Alzheimer's. Nonetheless, says Kendra, "He was the most well-read 'uneducated' man I have ever known. And his life code was integrity…. The strength of this man lives on in his children and grandchildren."
A dairy and grain farmer, John went on to work for Caterpillar Tractor Company for 31 years. He loved his wife, raised his kids, and made a better culture and country.
For Kendra and the many Shrode children, grandchildren, and great-grandchildren, this will be a Memorial Day without "Papa John." John Denzil Shrode, 8th Platoon, Company C, 6th Naval Beach Battalion, died November 5, 2011.
John's final resting place is quintessentially American. It sits aside a tombstone awaiting his beloved wife and across from the baseball field in small-town America where he played and coached his children for years.
"As I stood looking at the flag tributes and glanced over at the fields," says Kendra of a recent visit to John's grave, "I realized he will be forever with us all."
For all of those veterans who didn't make it to Memorial Day this year, I say thank you. You remain constants—forever with us all.