by
Stefano Gennarini, J.D.
on Jun 17, 2014 in
Featured
,
The Homosexual Agenda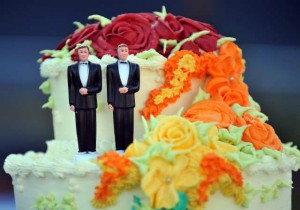 The seemingly inevitable march of gay rights in the Americas was slowed last week when an inter-American gathering in Paraguay refused to impose same-sex marriage.
The Organization of American States will not "impose" any norms or recommendations on same-sex marriage, said Secretary General José Manuel Insulza Salinas in a press conference after the conclusion of the 44th OAS General Assembly in Asuncion last Friday. Insulza said countries should decide on same-sex marriage, as well as abortion, without external pressure, and according to their own values and culture.
Countries agreed that individuals who identify as lesbian, gay, bisexual, or transsexual (LGBT) should not be subject to violence and discrimination, in a resolution about sexual orientation and gender identity. But the resolution falls short of the demands of LGBT groups. Specifically, it steered clear of suggesting countries must allow same-sex couples to marry or be recognized as families.
The situation is "complex," Insulzas explained. "Any imposition would only cause more tension."
The most controversial part of the resolution recommends repealing sodomy laws. Honduras, Guatemala, Ecuador, Paraguay, Belize, Jamaica, Suriname, Saint Vincent and the Grenadines, Guyana, Trinidad and Tobago, Barbados, Saint Lucia, and Panama explained it was impossible for them to support the resolution or that they had reservations because of their national legislation.
The thirteen countries' reservations, an increase from last year's nine to an LGBT resolution, signal an erosion of consensus on sexual orientation and gender identity that was once thought to be settled in the OAS. While many countries have enacted anti-discrimination laws and hate crimes legislation, there is little progress for same-sex marriage.
LGBT advocates tried to stir things up in Paraguay, according to the Washington Blade, the self-described gay news source of America. Sixty protesters showed up to complain about the lack of progress for LGTB rights in the Americas and clashed with police. Ten were injured according to the Blade, which reported on conflicting accounts of what happened.
Pro-life and pro-family groups in Asuncion told the Friday Fax that the OAS is falling prey to LGBT groups. "Aggressive" LGBT activists tried to hijack a Family and Life roundtable at the conference, said Neydy Casillas, an attorney with Alliance Defending Freedom. They then heckled and turned their backs to a pro-life speaker at the OAS General Assembly.
"They called us racist and haters simply because we spoke of life and family," Casillas said. She noted the secretariat sided with the LGBT activists, and presented their views as if the Family and Life roundtable was split. The LGBT activists' position had been soundly defeated by a majority of the participants.
Despite Insulza's comments, the OAS already promotes LGBT rights. Since 2008 it regularly looks at LGBT issues, thanks to generous funding from Europe and Nordic countries. The Inter-American Commission on Human Rights has a special mandate for LGBT rights since 2012. But the debate about LGBT rights and same-sex marriage at the OAS is far from resolved, as Insulza acknowledged.
Countries that have adopted same-sex marriage remain the minority, and are not the norm in North and South America. Of the 35 OAS member states, only Canada, Uruguay, Argentina and Brazil recognize same sex marriage nationwide. In Mexico and the United States, same sex marriage is only allowed in a few states. While at least three other countries allow civil unions between persons of the same-sex, with similar benefits to marriage, they do not give same-sex couples the right to adopt children.