by
Dustin Siggins
on Jan 07, 2014 in
Featured
,
Law & Justice
,
The Homosexual Agenda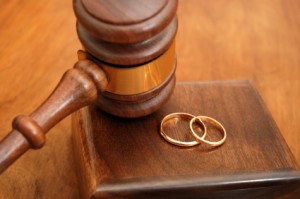 In a shock to homosexual activists, the Supreme Court halted all same-sex "marriages" in Utah on Monday morning.
The state began handing out marriage licenses to same-sex couples last month after Judge Robert Shelby's ruling that Utah's voter-approved constitutional amendment defining marriage as between a man and a woman violates the U.S. Constitution. However, last week, Utah Attorney General Sean Reyes asked the Supreme Court to "stay" Judge Shelby's decision until the state's appeal makes its way through the courts.
"The decision by a single federal judge to redefine marriage in Utah is lawless," said Brian Brown of the National Organization for Marriage yesterday.
In the request for stay, Reyes argued that a stay is consistent with the Supreme Court's decision in Windsor v. United States, which overturned a key portion of the federal Defense of Marriage Act, that marriage should be a state, and not a federal issue. According to Reyes, Shelby's decision was an "an outright abrogation" of state rights, because "a single federal court [is] wielding a federal injunction and acting under the banner of the federal Constitution."
Reyes also pointed out that the marriage licenses granted to same-sex couples could eventually be invalidated if Shelby's decision is later overturned, and that same-sex couples in Utah would "likely suffer…financial losses" if this occurred.
In a statement, National Organization for Marriage (NOM) President Brian Brown praised the Supreme Court's decision to grant the stay.
"It was outrageous that this brazen judge appointed by President Obama would substitute his views for the sovereign decision made by both the Utah Legislature and the people of the state, who voted overwhelmingly in favor of defining marriage as the union of one man and one woman," said Brown. "The decision by a single federal judge to redefine marriage in Utah is lawless, and we are pleased that the Supreme Court has put this decision on hold to allow the state to appeal it in an orderly fashion."
In its brief order the Supreme Court simply said that the application for stay "is granted," and provided no further reasoning. Judge Shelby himself had refused to grant a stay on his decision.
If Shelby's decision is upheld, that would make Utah the ninth state where gay 'marriage' has been legalized by judicial decree, out of the 18 states that recognize such unions. Voters in the majority-Mormon state voted to uphold traditional marriage in 2004.