by
Mike Eisenbath
on Mar 14, 2016 in
Disability, Sickness & Suffering
,
Evangelization
,
Featured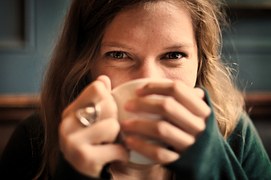 My Lenten meditation and prayer this year has yielded some spiritual fruit. I am trying to work toward a renewed focus on something in my life: Be Present.
It's a simple idea. I want to pursue a life that does less looking backward to where I have been and less looking forward to where I might be going. Instead, I want to focus simply on where I am at any given moment in life.
Simple in theory yet so difficult for human beings to practice. Chronic illness, with physical or mental pain, complicates that even further. My disease has made that a challenge many times the last 14 years. One of the symptoms of depression and anxiety is to see the world through a lens of negative thought. That often colors the feelings that drive my mood. I miss things and people who no longer are in my life. I grieve the "good old days" when hard work didn't feel like hard work because the job was so rewarding, when my children were young, when being in love still had that giddy feeling of the new and fresh.
When I don't feel well, I tend to look ahead and fear the unknown, wondering how I will fit into a life I don't control and can't predict and perhaps won't survive. I look ahead without joy, that is.
So what should I do instead? What do I mean by "be present"? I'm working in the financial services business now, so let me give you an investing metaphor:
I heard once about the most successful money manager in the history of mutual funds. He was in charge of one particular fund for about 20 years, and that fund averaged returns of better than 20 percent profit per year. That's some serious money. Millions of people invested in this particular fund. However, the average investor actually lost an average of about one percent a year. That's because they didn't invest in the present. When the fund increased in value, it felt right to buy into it; when the fund decreased in value, people panicked and jumped ship.
The average investor bought high and sold low. That's the perfect formula for blowing money.
The better idea is that when the stock market is down, consider investments to be under-valued, or "on sale." Buy shares of a fund or a stock when they are low because you get more shares per dollar. Then, every time the fund increases a dollar, there are more shares increasing in value.
That's what I want to do with my life.
Instead of feeling overwhelmed by my circumstances when my depression is weighing me down, I want to just live in the moment. Darkness is a time of rest and quiet. I don't want to disturb the darkness but rather live in it. I want to use the dark time to build strength and power. I want to pray with a grateful heart and ask the Lord's blessing. If I cry, I cry. If I can't see a hint of daylight, then I will stop looking for it and lamenting its absence. I want to embrace the darkness knowing it won't last forever.
"What kind of house can you build for me? What is to be my resting place?" (Isaiah 66:1).
Buy low, reap the rewards when times get better. I want to build a suitable place for my Lord to live in my life.
When you aren't living in the present, in the moment, you can miss so much. I want to be present in conversations with those in my life. I want to be a "holy listener" who doesn't think about what I'm going to say next but instead listens and really hears the other person. I want to be present in what I read, in what I experience at Mass and in my work and especially in my home. I want to pay special attention to what I see in nature and in other people as they live their lives.
Certain things resonate when I think of being present in the moment. Consider the story about the two men who encountered the risen Jesus while they were walking the road to Emmaus. Jesus engaged them in conversation and shared so much from the Old Testament that pointed toward Jesus as the long-awaited Messiah. But they didn't recognize him until later because they were so distraught about the things that had happened to the Lord in the preceding days.
Makes me think of the word "hospitality," a Biblical concept that often is lost in the modern world. Among other things, hospitality is defined as "the quality or disposition of receiving and treating guests and strangers in a warm, friendly, generous way."
I want to be hospitable to life. I want to "be present."