by
Mark Davis Pickup
on Jun 03, 2016 in
Featured
,
Live in Christ
,
Those in Need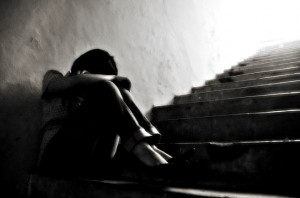 Saint Anthony of Padua said: "Among all things that are lovable, there is one that is more lovable than the rest, and that most lovable thing is life." Amen.
It is in life that love and joy are possible, not death. The Apostle John tells us that Christ is source of life.[1] Christ came that we might have life, and have it to the full.[2]  To reject life is to reject the source of life.
No matter how hopeless things may seem, no matter how dark our despair becomes, God is there, whether we are aware it or not. I know, there was a time when I have felt things were hopeless, and smelled the foul breath despair whispering discouragement over my shoulder.
Multiple sclerosis is a cruel disease. But in my darkest times, I sensed at some primal level, there was a light just beyond the dark storm clouds that had always been there.
"Where can I go from your Spirit? Where can I flee from your presence? if I go up to  the heavens, you are there; if I make my bed in the depths, you are there; If I rise on the wings of the dawn, if I settle on the far side of the sea, even there your right hand will guide me, your right hand will hold me fast. If I say, "Surely the darkness will hide me, and  the light become night around me," even the darkness will not be dark to you; the night will shine like day, for the darkness is light to you." — Psalm 139.7-12.
If you are sinking into darkness, no not give up. God is there — even if you cannot sense his presence. Feelings are unreliable. Put your faith in Christ. He is the light of the world. His light can push back your inkiest darkness. He did for me.
Love life even if you are convinced it doesn't love you. Put your life into the hands of Christ and trust Him with complete abandon. He will lead you through your darkness into the dawn of a newness of life. He did for me.
I pray the Lord will bless you and keep you in His love.