by
Kim Heilman
on Apr 13, 2018 in
Featured
,
Parenting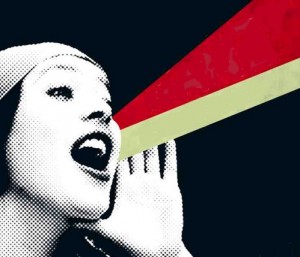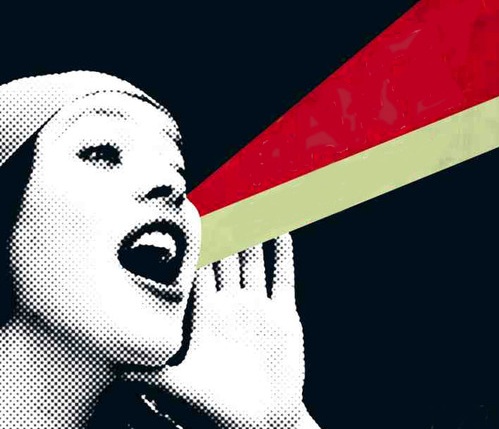 Today is Tuesday, and I have not yelled at my children at all.  So far.  Yes, I know it's 6am, and they're not up yet, but hey, I've got to start somewhere, right?
Last week I was listening to a great show on the Sin of Wrath, and it got me thinking that I should schedule a Day of No Yelling.  And that's today.  So, I came up with some tips for this special day.
4 Tips For Not Yelling at Your Children:
Begin the day with prayer.  Beg for the grace to be meek and patient.  For God will certainly provide opportunities to practice these virtues.  (Ugh.)  And we will need Him desperately.
Drink lots of coffee.  After all, when I'm tired, I cannot think clearly, and so I yell more.  Therefore, if I drink an extra cup of coffee, I should be very awake, and the day might go more smoothly.  (Just kidding, of course.)
Make the decision to just not yell.  (Not kidding about this one.)  I'm just not going to do it.  Period.  (If you're anything like me, this will take a lot of self-control.  And grace.  And prayer.  See Tip #1.)
Let the consequences speak, not my loud rantings.  In the case of discipline, I agree with Dr. Ray Guarendi, actions really do speak louder than words.
Let me give an example of when I actually practiced the above-mentioned Tips.
Last week the three girls were happily playing house together in a fort they had made.  But then, Brother #1, obviously bored, rushed in and ransacked the thing.  Of course Sister #1 immediately jumped off the top bunk, ran after him, and tackled him.  She then held him down, while Sister #2 bit him, right on his bottom.
The result?  Complete Mayhem.  Crying.  Screaming.  And laughing.  (Brother #3 thought the whole thing was all very funny, especially the biting part.)
Well, I had a choice.  I could angrily yell and lecture away about any number of things – the inconsiderateness of destroying other people's things, the irrationality of tackling and hitting siblings, or the inappropriateness of biting.  But they weren't going to listen.  It would only be a waste of breath and time.  Besides, they already know that these things are wrong anyway.
Therefore, I knew it would be better to calmly hand out consequences, which I miraculously did in that moment.  So all those involved received one hour of Black Out.*  And you know what?  I felt pretty good about it all, even if they didn't.
By the way, I've noticed that every time I do handle things calmly, I always feel better.  When I don't handle things calmly, I feel terribly and struggle with black thoughts of what a terrible mother I am.
I'd like to say that I handle stressful situations at all times with grace and dignity, but that would be a big, fat lie.  Hence today's Day of No Yelling.  So I need to work on this.  How about you?
*Black Out is a disciplinary action involving time spent on a bed with nothing.  No toys, books, or talking.  Just nothing.  It's really boring.  And I find it effective.  I got the idea from Dr. Ray Guarendi.  Click HERE for his website that contains more ideas that your children will not like.