by
Peggy Bowes
on Oct 04, 2011 in
Columnists
,
Featured
,
On TV and Movies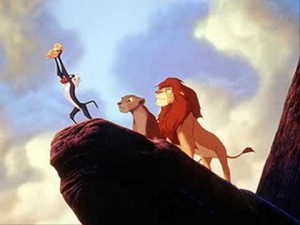 Robert Guillaume, 83 years young, provides the unique voice of Rafiki in Disney's classic film The Lion King.  Mr. Guillaume's 50-plus year career includes accolades in both theater and TV.  He won two Emmys (for Soap and Benson) and received a Tony nomination for his role in Guys and Dolls. 
I recently interviewed the charming Mr. Guillaume in conjunction with the re-release of The Lion King in theaters and on DVD and Blue-ray.  Grace Hill Media, a company that promotes quality entertainment for faith-based audiences, has graciously provided five Lion King DVD/Blue-ray combo packs as giveaways for Catholic Lane readers.  Details provided at the end of the interview.
Peggy Bowes:  It's exciting that a new generation of children will be able to watch The Lion King in theaters.  What message do you want them to take away from the film?
Robert Guillaume:  I know that this film resonates deeply with children in a way that a lot of material doesn't.  I went to see the newest 3D version at El Capitan Theater in Hollywood with a young man around 10, and he just had the greatest time!  This story will live on, and I can't find the words to express my admiration for this film.
Peggy:  Did you have any inspiration to help you get into character for the role of Rafiki?
Robert:  The voice of Rafiki was something I had been playing around with.  Whenever I thought that I was imitating a Jamaican accent, I would use it, just kidding around of course and meaning no harm.  It was a really terrible Jamaican accent, and I didn't know how thin it was but the character always tickled me, and I would talk [in character] at parties and things like that.  My wife would ask me questions and I would answer in that voice. When I finally found that voice, it was sort of like freeing the character.  This is one of the most liberating projects that I've ever done.  I found that I could do anything in that voice and it fit. 
Peggy:  The musical version of The Lion King made Rafiki a female character?  What did you think about that interpretation?
Robert:  [Laughs] Well of course I'm jealous!  I certainly would have liked to be part of the whole theatrical experience, but I didn't sweat it. 
Peggy:  Your character has key scenes that relate to the "circle of life" theme.  Do you think there is a Christian element there?
I suppose you could say that.  It's a very intense story about family, and I think kids get it at that level.  It affects them so.  As I said before, I went with a young person, and he had such a great time.  He'd be watching the film and suddenly break out in laughter.  He didn't care what anyone else thought.
Peggy:  My Catholic readers will be interested to know that your grandmother helped to provide for you and your brothers and sisters by working as a laundress for a Catholic rectory. Tell us more about this brave woman and how she impacted your life.
Robert:  My grandmother was the architect of my life.  Her influence in me is evident in the work I've done in the last 40 or 50 years.  One of my saddest recollections is that she was not able to see me come to some success with my chosen profession.  It makes me very sad that she could not experience what she'd done. 
Peggy:  You sang in the choir and served as an altar boy in your youth.  Did your faith have an impact on your career?
Robert:  Oh yes, very definitely. I was taught by the Sisters of the Blessed Sacrament in grade school and the Sisters of St. Joseph in high school and they were quite influential in my life.  Singing also had a profound impact on my life and still does to this day.  I still think about how I can do something better with my voice, and it influenced me to think that I could be in show business as an actor.  When I was looking around to see what I could do with my life, singing came to mind because I had been a little star in my school. 
Peggy:  You've had a very diverse career— a brief stint in the Army, folk singing, Broadway, TV and movie roles.  What was your favorite project?
Robert:  My most demanding job was one I did in 1990 in Los Angeles when I played the Phantom in The Phantom of the Opera.  [Mr. Guillaume was the first and only African American to play that role.] To me, that was a high point.  I talk about luck in my career because I think that there are so many actors who are more talented than I who for one reason or another don't get to do what I got to do, what came my way. I feel very lucky about that because you can have talent out the wazoo, if you will, but unless you get a little luck, unless things come your way and you're at the right place at the right time, your talent may never be seen.  I managed to maneuver myself in the right waters and came up with something, and for that I'm eternally grateful.
Peggy:  Any future projects?
Robert:  No, the phone doesn't ring as often as it used to.  I'm sort of semi-retired.  I say the word reluctantly because I will still entertain any idea they come to me with.  I will give it a shot.
Catholic Lane readers will have an opportunity to win one of five free copies of The Lion King DVD/Blue Ray combo pack.  Simply leave a comment on this article, and you will be entered into the contest.  Remember that you must first log in or register as a new user in order to leave a comment.  Deadline for entering the contest is Friday, October 7th at 11:59 pm Pacific time.  Winners will be notified through their registered email addresses and will be posted on the comment section below on Monday, October 10th.  If winners do not respond with a mailing address by October 17th, then a new winner will be selected.