by
Karee Santos
on Oct 03, 2014 in
Catechesis
,
Featured
,
Marriage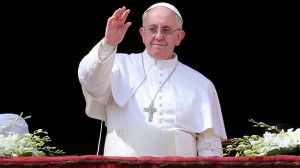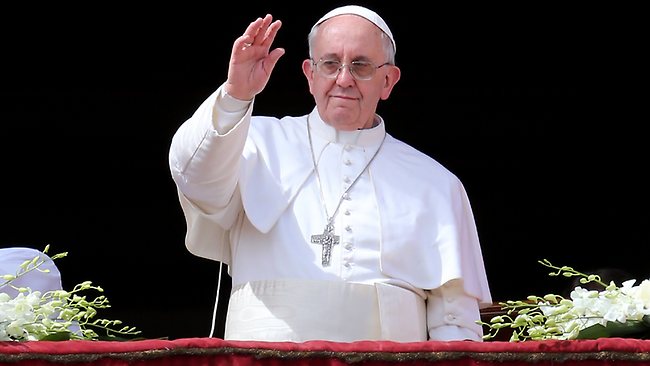 While Pope St. John Paul II was called the Pope of the Family, Pope Francis is called the Pope of the Poor. So why did the Pope of the Poor choose marriage and family as the focus of his papacy's first synod of bishops, scheduled to start this Sunday, October 5, in Rome? Because stronger marriages and families may actually help cure people of both economic and spiritual poverty.
The Economic Dimension of Marriage
Marriage is an economic institution as well as a religious and social one, and statistics show families with intact marriages fare better economically than those without. "Over a third of single-parent families with children are poor, compared to only seven percent of married families," reported the Heritage Foundation in 2012. "Overall, children in married families are 82 percent less likely to be poor than are children of single parents," it continued. "And income aside, children raised by two parents are less likely to have behavioral problems, be asthmatic or hungry; they are more likely to achieve at school and so on," stated a 2014 article from The New York Times Magazine.
It's not clear whether poverty leads to lower marriage rates, or whether marriage protects against poverty, but the two are clearly interrelated. Pope Francis has spoken compassionately of the plight of unemployed youth, and the USCCB has drawn a clear connection between youth unemployment and the unwillingness to commit to marriage. It is hard for a pro-marriage culture to flourish under conditions of economic distress.
But can the Church, and particularly the Synod on the Family, do anything to ameliorate the situation? "Religious communities, which have provided a significant source of community support for marriage, bear some responsibility for trends like the decline in marriage rates," according to W. Bradford Wilcox, director of the University of Virginia's National Marriage Project. Churches have particularly failed to articulate a message that appeals to lower-income working class men, he noted. Pope Francis's warm and approachable style may be able to overcome that problem, and the upcoming Synod on the Family grants him the perfect opportunity to do it.
A Great Teaching Moment for the Church
The Synod presents "a great teaching moment for the Church," stated Fr. Joseph Koterski, S.J., professor of philosophy at Fordham University in the Bronx, New York. The young Catholics whom Fr. Koterski regularly encounters have a "highly favorable" opinion of Pope Francis as "a friendly guy," but they have "no appreciation of more significant questions," he said. What Catholics in the pews need from the Synod is a "pro-marriage message" that gives "strong encouragement for each person to respect the sanctity of marriage," he added.
Catholics everywhere could benefit from the Synod's providing "sound catechesis that will not just discourage young people from doing the wrong thing, but encourage them to live rightly," agreed Deacon Scott Dodge of.the Cathedral of the Madeleine in Salt Lake City, Utah. People need confidence that the Church can help them enter into marriages that not only start healthy and strong, but that stay that way.
Unfortunately, the Synod runs the risk of being derailed by more hyped-up issues like annulment reforms and Communion for the divorced and civilly remarried. These issues "have the potential to bog the meetings down in circular and fruitless hubbub," complained Aldean Hendrickson, Director of the Diocesan Marriage Tribunal of New Ulm, Minnesota. Adding to the risk of derailment is the Synod's "new working methodology," which "render[s] the process more dynamic and participatory," according to Vatican reports.