by
Mary Biever
on Mar 22, 2011 in
Columnists
,
Leadership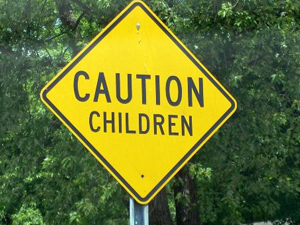 Tempus fugit. Time flies.
"Mary, I don't want you to get involved in anything at church for a year," Richard asked nearly two years ago when we changed church parishes.  We had moved because gas prices were high and our new parish was much closer – and our children loved the youth group at our new parish.
Why would he say that? I am an OverInvolver. When I start something new, I often dive into the deep end and thrive on helping organize anything needed. At our former parish, I sang in choir, cantored weekly, served on the Parish Council and was vice president of their Altar Society. Often, the moment we walked in the church doors on Sunday morning, I was called somewhere to put out a fire or fix a problem and then to address them as soon as services ended.
It's easy for me to get so busy saving the world by serving my church that I forget my first responsibility: my family. In 3 years, both my kids will be in college. Even now, parenting two teens, I sometimes feel as though we're ships that pass sometimes in the morning at the breakfast table.  Sometimes it feels as though I spend as much time saying hello and good-bye to them as they venture on their paths as I do spending actual time with them.
Combine with their busy schedules my starting my own business. During the week, I'm more focused on working with my clients and networking. Our Sunday time together at church is increasingly our family time of rest and togetherness.
As I live on countdown – in 17 months one will be in college and in 3 years both will be gone – the Sundays when we all attend Mass together are moments to savor. For the time that we have left with our kids, even if they are teens, I hope to stay UnInvolved, except for substitute cantoring.
This helps me stay FamilyInvolved. Sitting with Richard and our children, singing together on a beautiful spring Sunday morning, brings a joy and contentment I find nowhere else on the planet.
If time flies, I'm going to treasure these family moments while I have them.