by
Stefano Gennarini, J.D.
on Sep 12, 2014 in
Contraception & Abortion
,
Featured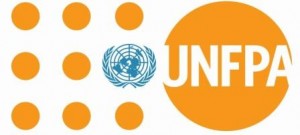 "This is the first time I've had no need of tranquillizers ahead of a board meeting," the head of the UN Population Fund joked.
The executive board of the UN Population Fund met last week to oversee the activities of the $1 billion dollar population agency and approve new country programs. The head of the UN agency, Nigerian doctor Dr. Babatunde Osotimein, was relieved that the board meeting was uneventful: "It has been a very calm board!"
The population control behemoth is emerging from a period of turmoil due to scandals involving highly paid UN bureaucrats, mismanagement, and the agency's continued partnership with China, despite the one-child policy.
Osotimein has been credited with overseeing an overhaul of the agency with a new strategic plan that focuses more than ever on sexual and reproductive health with a special emphasis on women and youth—"the bulls-eye" as it is known in agency circles, from the new strategic diagram.
The Secretary General re-appointed  Osotimehin to another four year term  beginning January 2015. He was congratulated by ambassadors and delegates at the board meeting on Friday.
Osostimehin touted the 1994 International Conference on Population and Development (ICPD) as the cornerstone of UN development schemes.
"Since 1990 we have observed that the global fertility rate has fallen 23%," he said, calling it a "gain" due to the ICPD agenda. Forty percent of all agency resources are dedicated to family planning and contraception, he added.
The agency has emerged from the economic downturn with a $1 billion dollar budget. A 400% increase since its budget during the 1990s. One of the big challenges for the agency is using those funds, especially since the world is nearly saturated with contraceptives.
According to research from the Guttmacher Institute, on which the UN Population
Fund relies, only 8% of women in the world lack access or can't afford modern methods of contraception. Many women, especially in Africa, don't use contraceptives because they are using other methods of family planning, because of side effects, cultural reasons, or simply because they want to have children. The UN Population Fund wants to change that, and is stepping up efforts to "increase demand" for contraception. The agency isintegrating contraception into all aspects of health systems, even promoting contraception as a cost-effective way to improve maternal health.
Critics say maternal health is only an afterthought at the UN Population Fund, as the agency is more concerned with reducing fertility. While contraception may reduce the overall number of pregnancies, it does not help pregnant mothers, and critical investments in maternal health are severely lagging. According to independent researchers maternal deaths globally have come down only 22% since 1990, despite ICPD policies.
Moreover, the agency has promoted injectable contraceptives in poor countries that are restricted or banned in wealthy countries due to severe side effects and increase risk for sexually transmitted diseases.
Wealthy donor states are intent on keeping fertility reduction a focus of the agency's work.
Despite Japan's financial woes and contracting economy, a white haired Japanese representative said his nation was continuing the same levels of contributions to the UN agency because Japan sees population as a global issue that "ties directly into human security."
He invited countries to look to his country for help on aging, where adult diaper sales surpass baby diapers, and touted a new government program called "Active Aging."