by
Stefano Gennarini, J.D.
on Mar 19, 2012 in
Featured
,
The Homosexual Agenda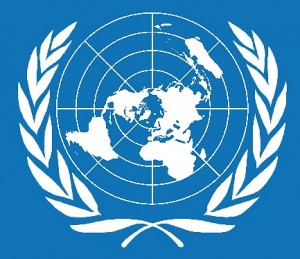 UN delegates decided they had enough of "sexual orientation and gender identity" and staged a walk-out at UN headquarters in Geneva last week. It was to protest a panel discussion on the topic that delegates fear will lead to special human rights for homosexuals.
Last summer the Human Rights Commission in Geneva agreed to prepare a report on violence against homosexuals. Even such a benign report was met with strong opposition, as it is seen by many governments as part of a multi-year effort to make sexual orientation and gender identity new categories of non-discrimination in human rights law on par with such traditional protections as freedom of religion.
The report now complete, on March 7 the Human Rights Council hosted a panel discussion titled "Ending Violence and Discrimination Based on Sexual Orientation and Gender Identity."
The delegates of UN member states in the Organization of Islamic Conference (OIC), representing 57 countries in Africa, Asia and the Middle East, walked out of the Palais des Nations in protest. Seventeen of the 47 state members of the Human Rights Council are part of the OIC. The United States and European countries welcomed the report. Though it appears only Muslim delegates walked, there is widespread opposition to the homosexual agenda at the UN.
UN Secretary General Ban Ki-moon kicked off the event calling it a "historic Human Rights Council session." In his statement he said, "We must tackle the violence, decriminalize consensual same-sex relationships, ban discrimination, and educate the public." He also suggested the creation of a reporting mechanism for violations of LGBT rights: "to verify that violations are genuinely being addressed."
UN High Commissioner for Human Rights Navi Pillay said that LGBT rights should trump freedom of religion, conscience and democratic principles. "They may argue that homosexuality and expressions of transgender identity conflict with local cultural or traditional values, or with religious teachings, or that they run counter to public opinion," Pillay said, but "the balance between tradition and culture, on the one hand, and universal human rights, on the other, must be struck in favor of rights."
Saeed Sarwar, a delegate for Pakistan, delivered an official statement for the OIC group asking that the discussion that day be the "last of its kind in the Human Rights Council."
Mr. Sarwar denounced the "systematic attempts by a group of states to introduce the notion of "sexual orientation" in the United Nations system…" and that "[t]hese attempts not only distort the intent of the drafters and signatories to these human rights instruments, but also seriously jeopardize the internationally agreed human rights framework." He stated, "all people are entitled to the enjoyment of human rights and that sexual orientation does not confer special status in this respect."
Mr. Sarwar challenged the assertions of the High Commissioner saying that "[l]icentious behavior promoted under the concept of "sexual orientation" is against the fundamental teachings of various religions including Islam" and that the UN General Assembly has recognized the need to account for national, regional, cultural, religious and historical differences when speaking of human rights.
Sawar also cautioned that studies had shown that homosexual behavior had negative health implications, and he highlighted the need to strengthen the family.
There has been concern both at the Human Rights Council in Geneva and UN headquarters in New York that supporters would push for a stand-alone UN resolution on sexual orientation. None has materialized since proponents understand they do not have the votes.