by
Wendy Wright
on Sep 10, 2013 in
Contraception & Abortion
,
Featured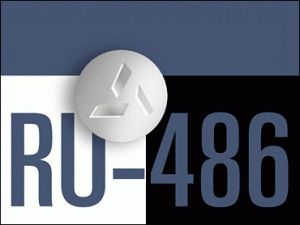 When RU-486, the abortion pill, was approved in the U.S. — after a scandalous campaign of political arm-twisting, media-pressure, and fudging of trial data by abortionists — it came with strict regulations. Now the U.S. Supreme Court will decide whether states can require abortionists to follow those safety measures.
A fascinating history of the multi-year campaign for approval is described in a petition filed with the FDA. Some of the actors have moved on to pushing medical abortions internationally under the guise of making abortion more accessible.
Bill Clinton began his presidency promising RU-486 would get approved. Just months before he left office, the Food and Drug Administration (FDA) released the drug. The eight-year process did not reflect careful consideration, but was due to problems with the drug itself, missteps by the abortion handlers, and reputable people's unwillingness to be associated with it.
The FDA announced its approval on Sept. 28, 2000, along with a set of guidelines (like, performing an ultrasound and doing follow-up exams) in a meager attempt to protect patients. Abortion advocates decried the FDA guidelines then promptly ignored them.
Within a year, a woman in Tennessee died after taking RU-486. In 2003, an 18-year old woman was dead. Holly Patterson took RU-486 after reading on Planned Parenthood's website it was "extremely safe." One week later, she died a painful death from a rare bacterial infection. Several more RU-486 patients perished from the same rare disease.
One was the daughter of France's top bioethicist who has criticized the gap between ethics and medical practice. Dr. Didier Sicard would not go against the abortion establishment, but did believe the drug should be regulated. "I don't want to confuse my personal grief with my professional judgment," he told The New York Times, "but the drug has to be given with a high degree of medical control."
Planned Parenthood refused to follow the FDA's guidelines even after more deaths. They finally relented on one aspect (having women take the second drug, misoprostal, orally instead of vaginally).
Oklahoma passed a law requiring abortionists follow the FDA guidelines. Abortionists sued the state. Oklahoma's top court struck down the law. The state appealed to the U.S. Supreme Court, which agreed to hear Cline v. Oklahoma Coalition for Reproductive Justice.
One of the briefs supporting the law was filed by "women and families hurt by RU-486."
In the meantime, after years of research, Holly Patterson's father created a websiteAbortionPillRisks.org to give straight facts on RU-486. His hope is that women who find themselves pregnant and do what his daughter did – turn to the Internet – will have access to better information than what they will get from Planned Parenthood.