by
Lauren Funk
on Jun 09, 2011 in
Featured
,
Life Issues & Bioethics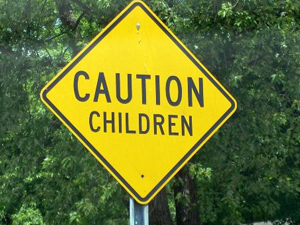 Some in the UN believe that comprehensive sexuality education is the main intervention needed to prevent new HIV infections – even for adolescents as young as 10 years old.
"It is time to seize the opportunities to promote sexuality education and comprehensive knowledge of HIV and other health matters among very young adolescents before they become sexually active," explains a new UN report on HIV/AIDS. "This is the window in which to intervene, before most youth become sexually active and before gender roles and norms that have negative consequences for later sexual and reproductive health becomes well established."
The report recommends comprehensive sexuality education as the primary strategy to prevent HIV/AIDS for adolescents aged 10 – 24.  There is a lack of evidence that such programs have a significant positive effect on youth's sexual behavior or on HIV prevention.  A 2009 UNESCO report, one of the few existing assessments of such programs, did not find that comprehensive sexuality education programs significantly reduce sexual risk-taking.  UNESCO did not assess the programs' effect on HIV/AIDS prevention.   
Critics question why UNICEF, UNAIDS, and the WHO chose to focus primarily on comprehensive sexuality education, a method of HIV prevention that is largely untested, when proven alternatives, such as behavioral modification, exist to stop the spread of HIV.  Some international observers see this move as part of a larger agenda to promote comprehensive sexuality education among youth.   
Jane Adolphe, Associate Professor at Ave Maria School of Law, suggests that the promotion of comprehensive sexuality education is a form of sexualization of children.  "There is a growing awareness of the sexualization of children in the media, music videos, advertising, and fashion industries, and one might argue that Comprehensive Sexuality Education is another example of this tragic phenomenon," Adolphe told the Friday Fax.  "Children are targeted through the vehicle of Comprehensive Sexuality Education where they are gradually introduced to the ideology of sexual freedom."  
Commenting on how promotion of comprehensive sexuality education intersects with efforts to combat HIV/AIDS, Adolphe explained "those promoting the ideology of sexual freedom, inclusive of its risky and dangerous behavior, advance risk reduction (e.g. condom use) not risk elimination (e.g. abstinence and fidelity) as the solution to HIV/AIDS, even in areas of Africa where condom use has been proven to be ineffective."  And any opposition to such a narrow vision is stifled when people are stigmatized as so-called homophobics or religious fanatics."
Ideology has in fact supplanted evidence in guiding AIDS interventions at the UN in recent years.  Dr. Edward Green, former director of the AIDS Prevention Research Project at Harvard School of Health, wrote in a 2009 Lancet article that UNAIDS had switched from urging that AIDS prevention be "evidence based" to "evidence informed." Green writes, "This seems to acknowledge departure from evidence-based planning and programming. It seems to say, we will do things our way, and we need only be informed by the evidence that supports what we are doing, and we can ignore the rest…in truth, this agency [UNAIDS] has become primarily an advocacy and not a science-led organization."