by
ACN-USA News
on Nov 23, 2015 in
Featured
,
International Issues
,
Live in Christ

By Oliver Maksan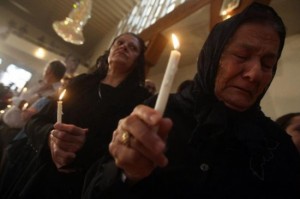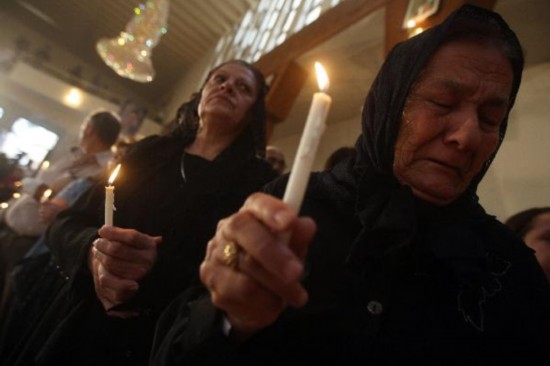 NEW YORK—Thousands of Syrian Christians are fleeing after fierce attacks by ISIS on the town of Sadad and its surroundings, reported Syrian Orthodox Archbishop Selwanos Boutros Alnemeh of Homs. Sadad is some 35 miles south of Homs and 65 miles north east of the Syrian capital of Damascus. The region has been under attack by ISIS since late last month.
The prelate told international Catholic pastoral charity Aid to the Church in Need (ACN) that Maheen, a town just four miles from Sadad, has already fallen to the jihadists. He also said that the inhabitants of Sadad and Al-Hafar had fled out of fear that ISIS would advance even further and to escape the heavy fire.
According to the archbishop, almost 15000 people have since left their homes and sought refuge in Homs, Zaidal and Fairouzeh. He reported that Sadad is still endangered, despite the presence of Syrian government forces. "We are afraid that ISIS—which God will hopefully prevent—will conquer the town. We would lose the center of Christianity in our diocese," Archbishop Selwanos said. Two years ago jihadist held the town for a brief spell, killing atl least 45 Christians, and destroying churches and homes.
Father Luka Awad, assistant of the archbishop, said that the people who had fled Sadad and its environs had hardly anything with them. "We are doing all we can to help them in their need. And there are many of them. We are currently working to get them registered. For the moment, our greatest worry is finding enough housing for the people," the Syrian Orthodox priest said, before explaining that in this, the church is dependent upon the generosity of the people.
According to Father Luka, all civilians have left Sadad. He said that government forces are currently trying to hold onto the town. Sadad is important to ISIS primarily for strategic reasons, the cleric said. "Sadad is located close to the highway between Damascus and Homs. This is what ISIS wants. They want to disrupt traffic. Moreover, once they have conquered Sadad, they will be that much closer to Homs. And the area also has oil," the priest added.
According to Father Luka, the jihadists also want to seize Sadad because it is a Christian town. "When the IS fighters conquered Al-Qaryatayn, they made the threat: 'We will kill all of the Christians in Sadad,'"he said.
The town of Sadad, Father Luka explained, is an important Christian center. The priest continued: "The people there still speak Aramaic, the language of Jesus. Moreover, we have important churches there. It is really a center of our Christian heritage. Its loss doesn't bear contemplating. We truly are fearing for our cultural heritage. We beg the international community to put an end to this war. My people already experienced a genocide one hundred years ago, in 1915. Now, in the 21st century, we don't need another."