by
Patti Maguire Armstrong
on Feb 07, 2018 in
Featured
,
Men
,
Parenting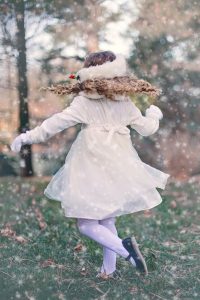 When I was a kid attending Catholic school, if someone was caught with gum, or candy, a typical response from a teacher who was usually a Dominican nun, would be: "Do you have enough for everyone?"
If we had been clever enough to prepare ahead of time, pulling out enough gum or candy for the entire class would have certainly caught her off guard. Since that stuff was contraband in the classrooms back then, it would likely not have worked out anyways.
Today's contraband in public schools are intact, healthy families or not even that, really. If everyone is comfortable in the bodies they were born into, don't go thinking you can have an event that doesn't include everyone.
A grade school in Staten Island, New York was forced to cancel its annual father-daughter dance because it violated a new school district policy regarding transgender and gender nonconforming student. While a father/daughter dance may do wonders for a young girl's self-image and be a beautiful bonding experience, some public schools no longer allow such shenanigans. The New York Post first reported on this, explaining that activities must serve a clear education purpose.
I'm sorry if I sound ignorant but nurturing a healthy father and daughter relationship seems to have lots of good purposes including educational. Ah, but there is really another culprit. The PTA president at PS 65 pointed to the district's new "Transgender and Gender Nonconforming Student Guidelines," according to the Post.
"Father-daughter dances inherently leave people out. Not just because of transgender status, just life in general," said Jared Fox, the district's LGBT community liaison told the newspaper. "These can be really uncomfortable and triggering events."
I'm not totally heartless because my father grew up in the 1920s and 30s without a father. It is awful for a child not to have both parents. But with it being after-school activity, it would not have been "in-your-face."
This is in sharp contrast to a school in Texas that had a "Breakfast with Dads" event. Realizing that some boys didn't have dads at home, the school asked men in the area to come and participate with the children.
What a surprise when 600 men showed up! Many of the men pledged to be mentors to the students in the future.
Thank goodness some radical group that hates wholesome activities did not force the cancellation of such a blessed event. Granted, we don't want volunteer dads for little girls, but there could have been another way to compensate. We don't need to live in a world where dysfunction rules and celebrating healthy relationships is outlawed.
The Post reported that: "The DOE . . . has strict guidelines about how we present information," the principal wrote in a note to parents. "They have a 'gender neutral' policy that must be adhered to at all times."
Although God made them male and female and created children with parents, the young girls at PS 65 have to live in a world that ignores that for fear of stepping on the LGBT community's toes.